The services area of the portal is a great place to showcase services your firm can provide themselves or refer to a trusted network partner in order to assist clients in the pursuit of their financial goals.
Customising the service area is vital in ensuring all services are listed, referral partners are added and your intention to be added to the Marketplace (coming soon) is noted.
Your services will be displayed to clients in the Financial Review section, used in the opportunities area of the portal as a result of the client survey responses and touched on in other areas of the portal.

To set the services your firm provides:

1. In your Partner Portal, navigate to Configure> Services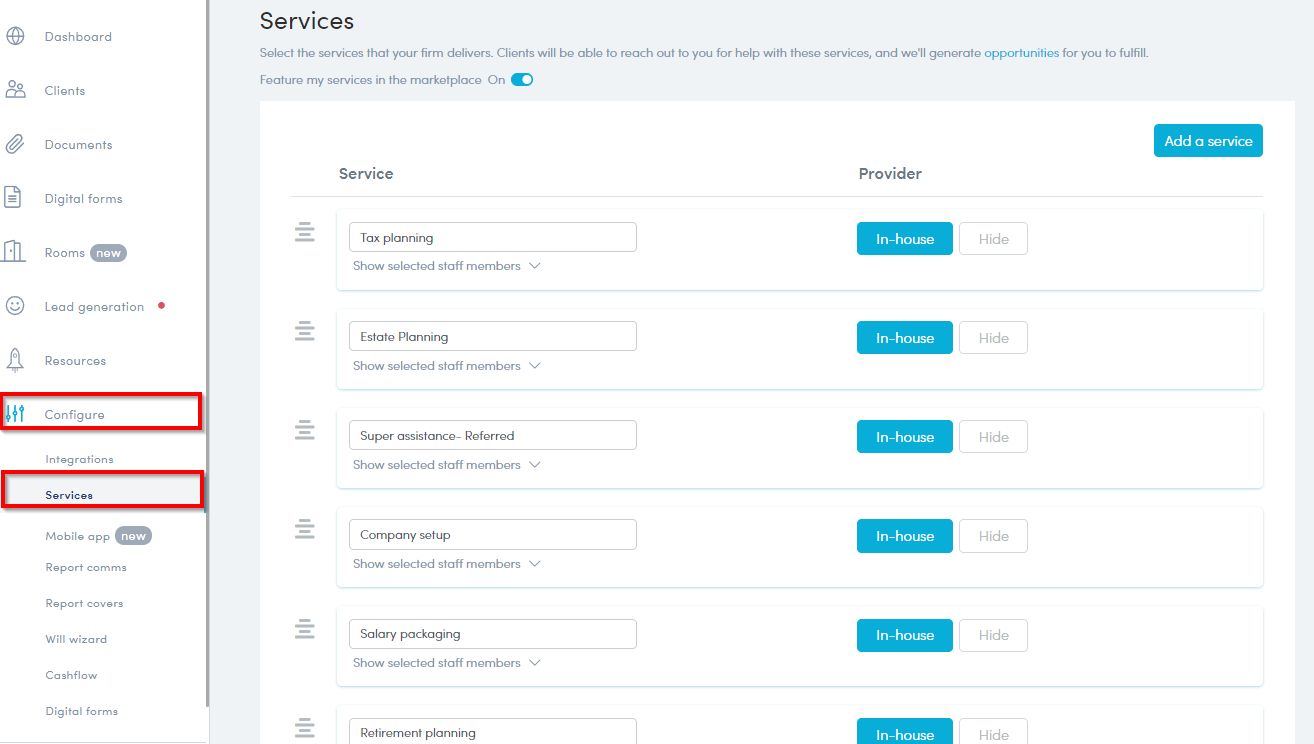 2. Once in the services screen, pick a service you provide, name it correctly, decide if you complete this service In-house or want to Hide and then the position the service will be viewed by clients in the services list.

Name: You can alter the names of the services by clicking in the description box and typing in the new name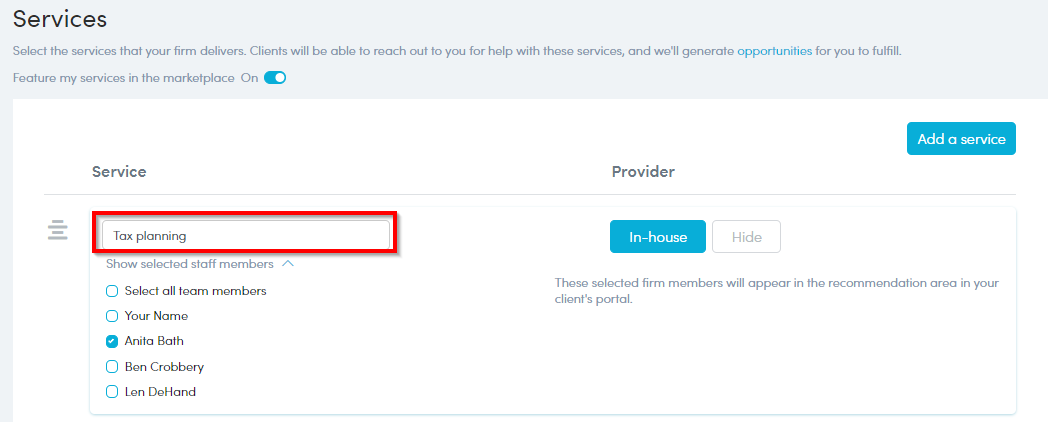 In-house: If you provide the service in your firm, you can choose which staff members should be included as the provider of the In-house service.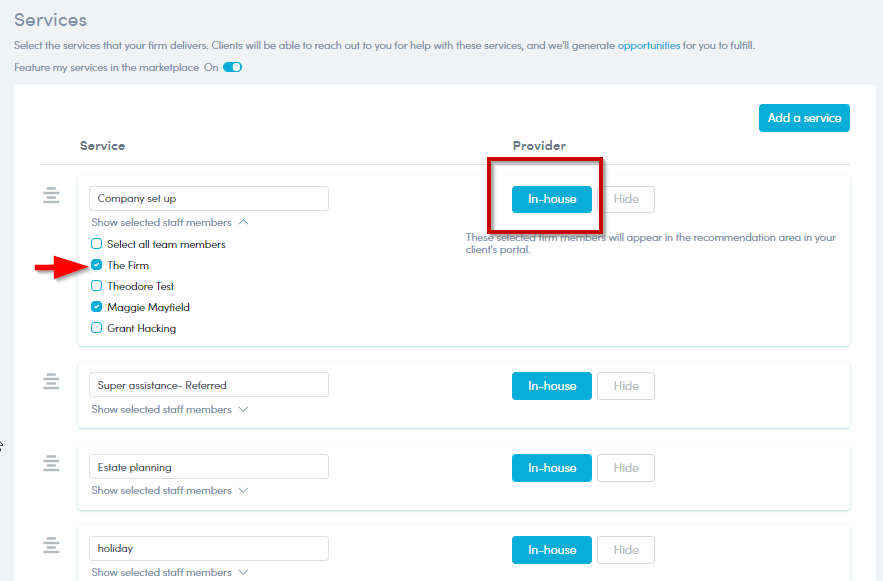 Hide: You do not provide the service and wish this not to appear in the service list for clients.


3. Once all services are reviewed and completed, the service list should be reorganised to reflect how your firm wishes to prioritise services. To reorder the services list, select the listing icon on the left of the service and drag to the position required.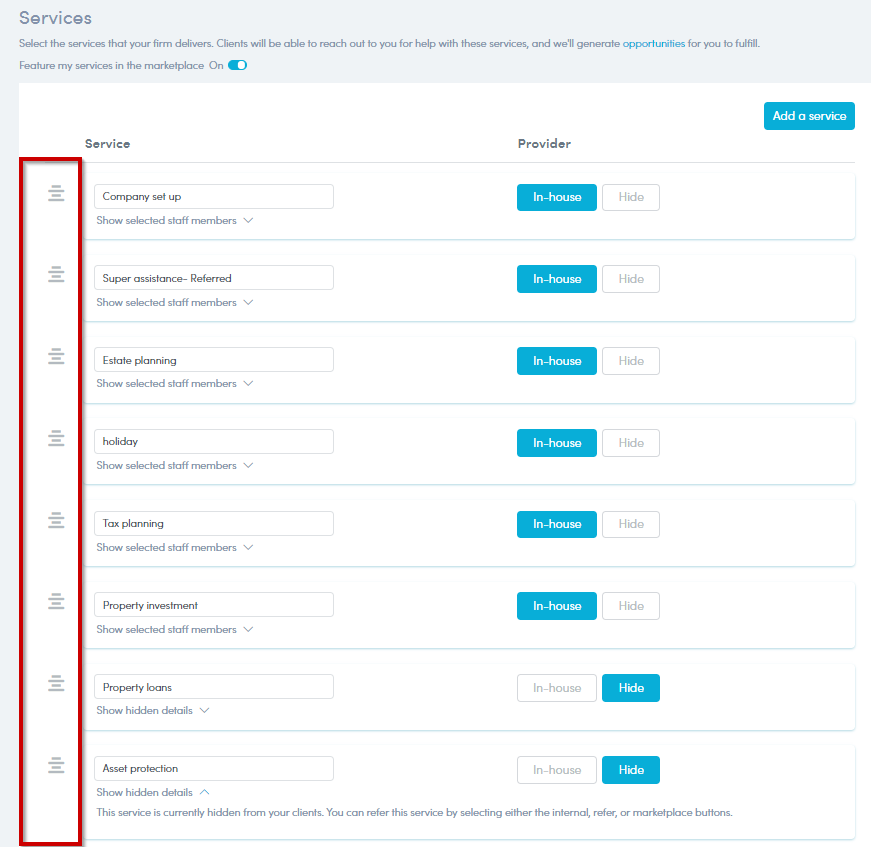 Ensure to save your changes.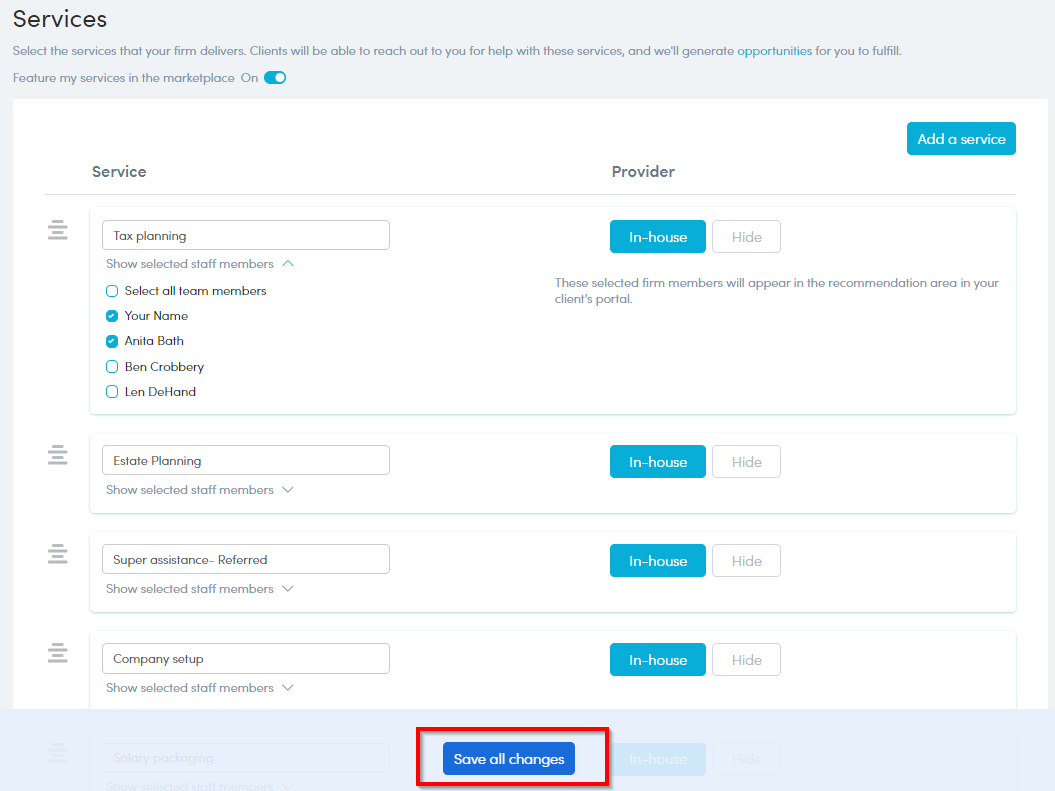 How do I add a new service to the list:


You may want an additional service provided to clients that is not on the current list. To add a new service to the Services list:


On the Partner Portal > Configure > Services> Add Service






In the box, add the Service name and select In-house (refer option is currently not available on created services). Click "Add a service" .




This service will be added to the Services list where you can then add staff member/s who will appear in the recommendations area of your client portal.





Once complete, click on "Save all changes" or your hard work will not be saved.




Your clients will now be able to view your services.

Related articles
What are opportunities?
How do I set up my portal to use the opportunities?