The integrations area allows you to add clients to the portal directly from FYI docs and then sync the documents stored in FYI to their portal and vice versa.
It also allows you to get documents signed through your Partner portal straight from a link in FYI and get docs signed in the portal directly synced to your FYI documents area.
The syncing of documents between both systems is a great way to share files and documents with your clients and also reduces the double handling of information.


Before you begin....


1. You need to contact FYI and have them turn on the app capability with myprosperity. Contact support@fyidocs.com 
2. Once the myprosperity App is enabled in FYI, visit 'Automation'>'Apps' and you will see a settings COG next to myprosperity.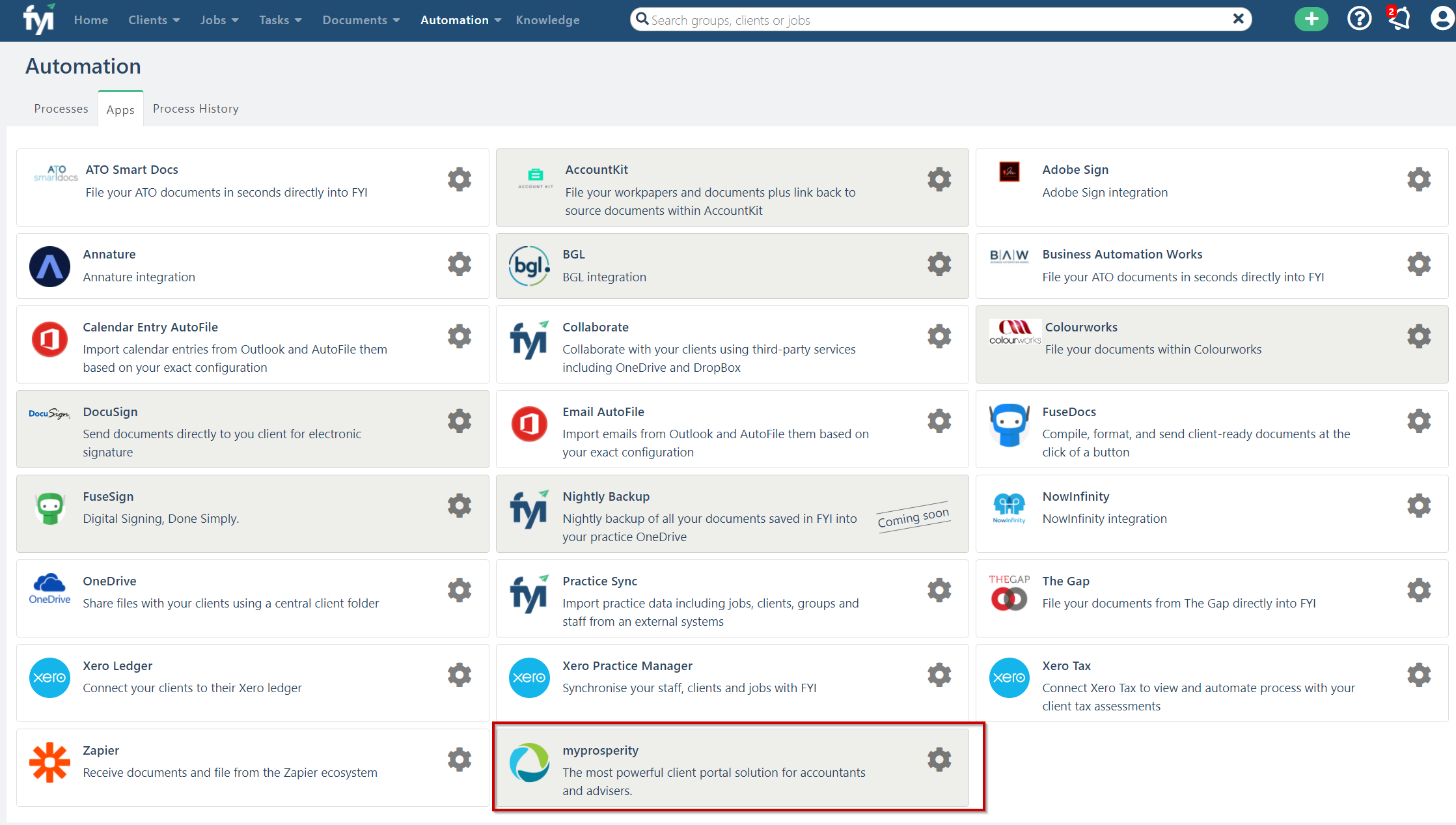 3. Ensure you have appropriate access to the integration page and your FYI client files.
Permissions

The Sync between your partner portal and your FYI docs will be at a Firm Level.
The partner portal credentials added during Step 3 (below) will have all imported client info and be the only one able to import.
What data gets imported/ exported?

The FYI integration allows you to add clients or entities directly to your portal from FYI. Once the client or entity has been imported, you can share documents stored in FYI to the portal and vice versa. 
Digital document signing can also be done for FYI docs from the integrated partner portal.
How to connect your FYI docs account to the Partner Portal
1. In FYI, visit 'Automation' > 'Apps' and click on the cog in the 'myprosperity' app.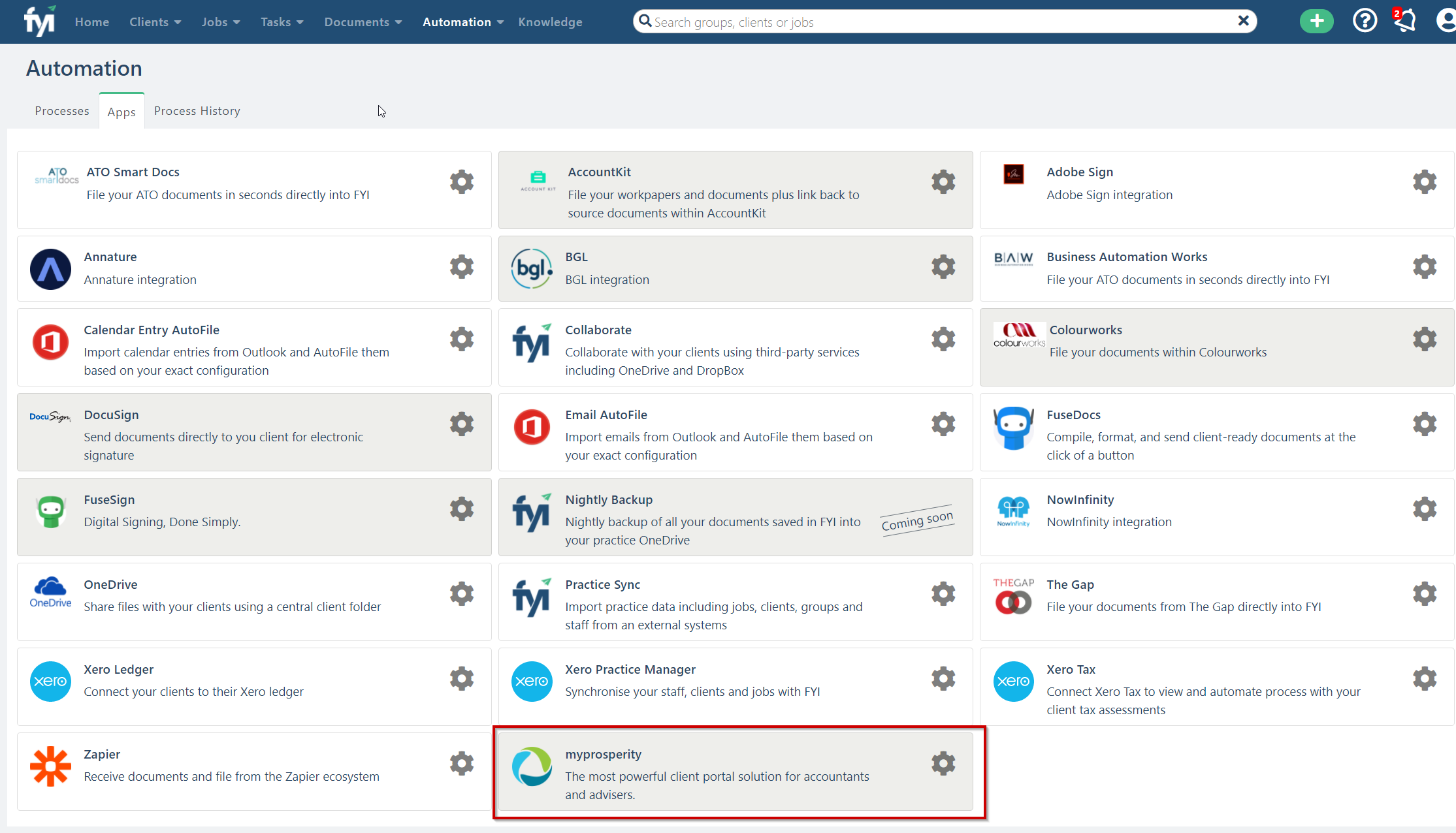 2. Click connect in the 'myprosperity Settings' area. 


3. You will be asked to use your partner portal login (reflected at the top left hand side of the page) then a FYI Docs permission page appears.
Click 'Yes, Allow' and the screen will refresh.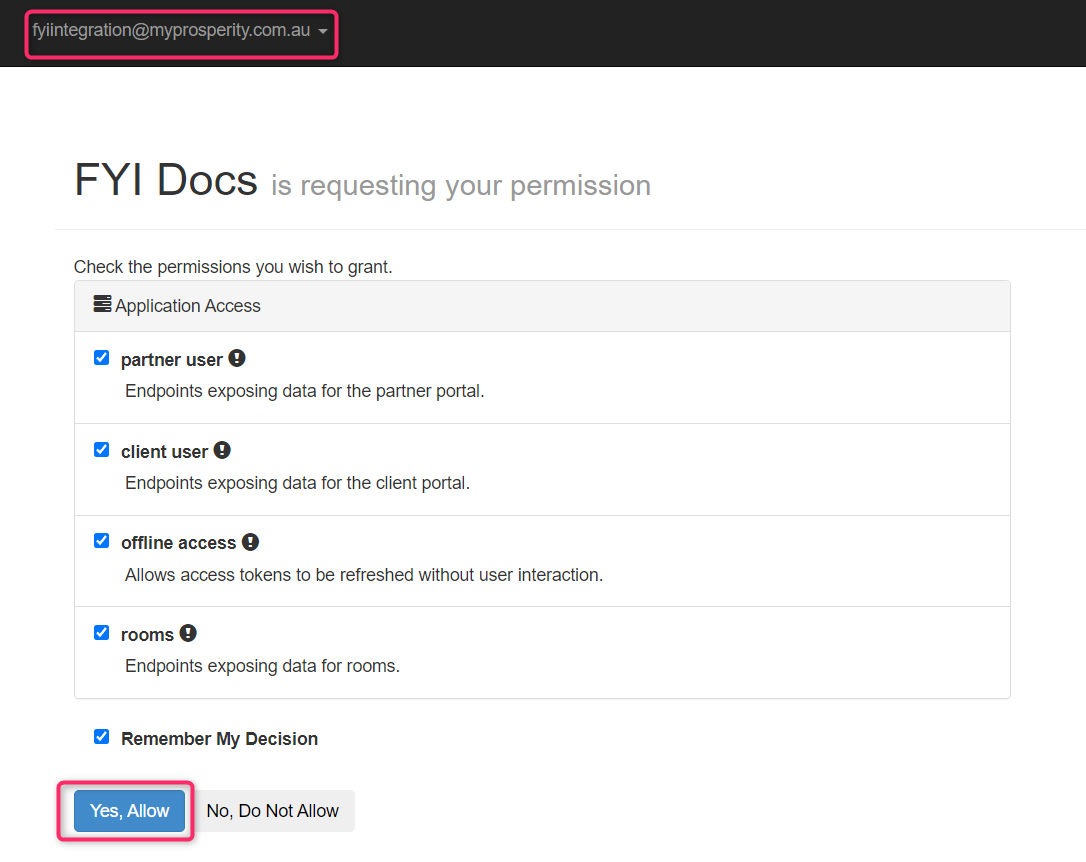 4. To check the status of the connection, navigate back to 'Automation'>'Apps'> 'myprosperity' cog and ensure the connection is valid.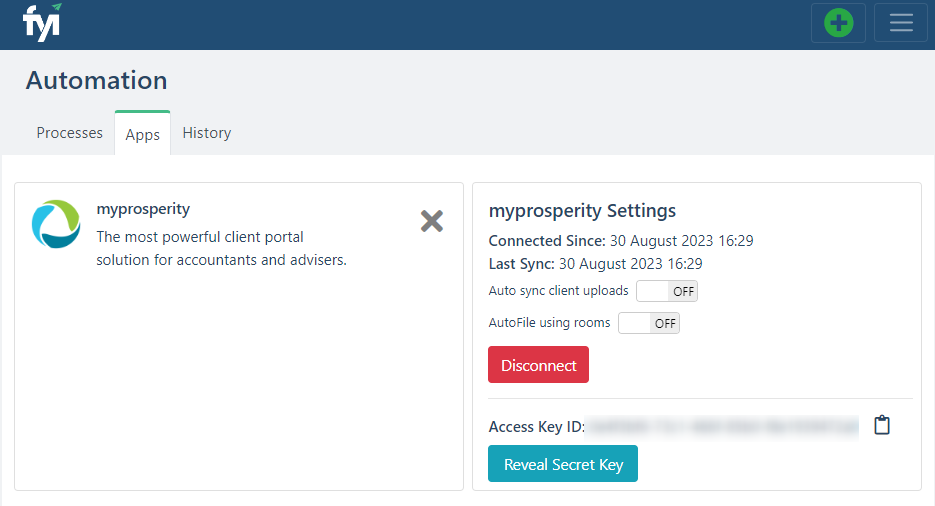 5. Once this is completed, go to your Partner Portal > Configure >Integrations and click 'Manage' on the FYI integration tile.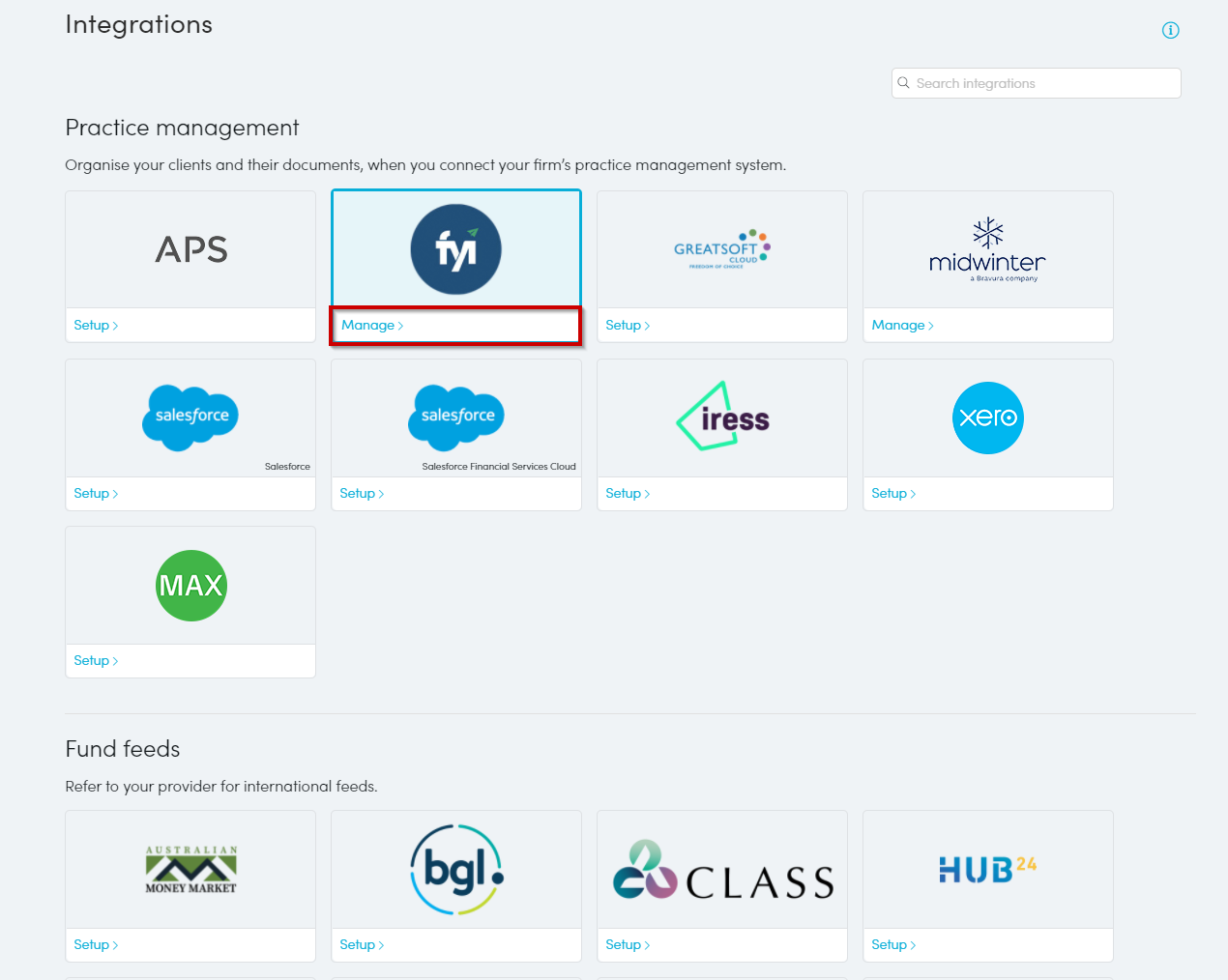 6. You will see the status of the FYI connection and you are now ready to start using the integration.