Once you have synced a client from FYI docs to your Partner Portal (See How do I set up FYI docs integration? ) it is a simple step to sync the documents within the client portal to FYI Docs.
To sync documents stored in the clients portal:
1. In your client list page, find the client and click the viewing eye in the actions area to be redirected to the client's portal.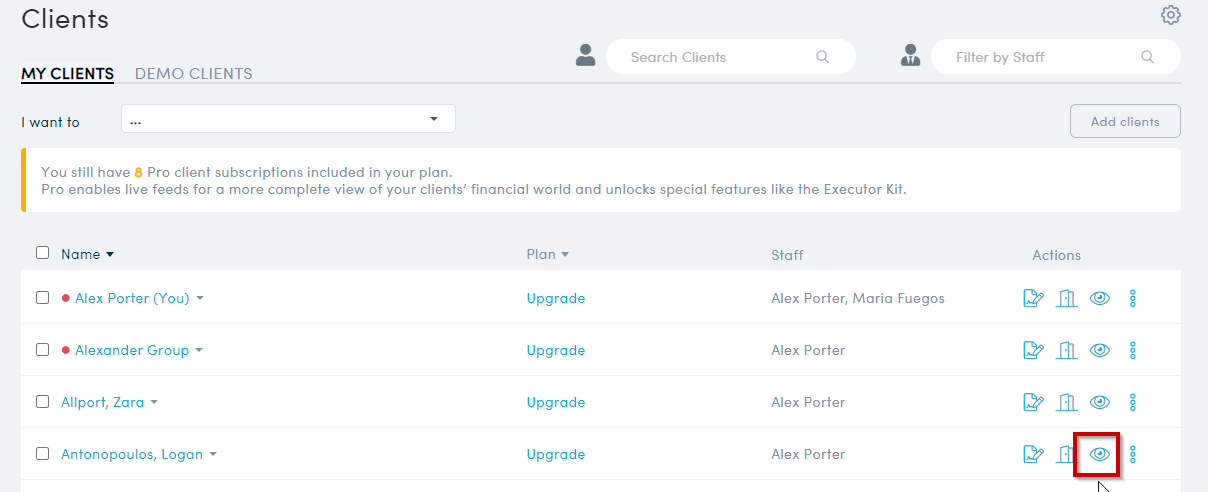 2. Once in the client's portal, click Docs in the side panel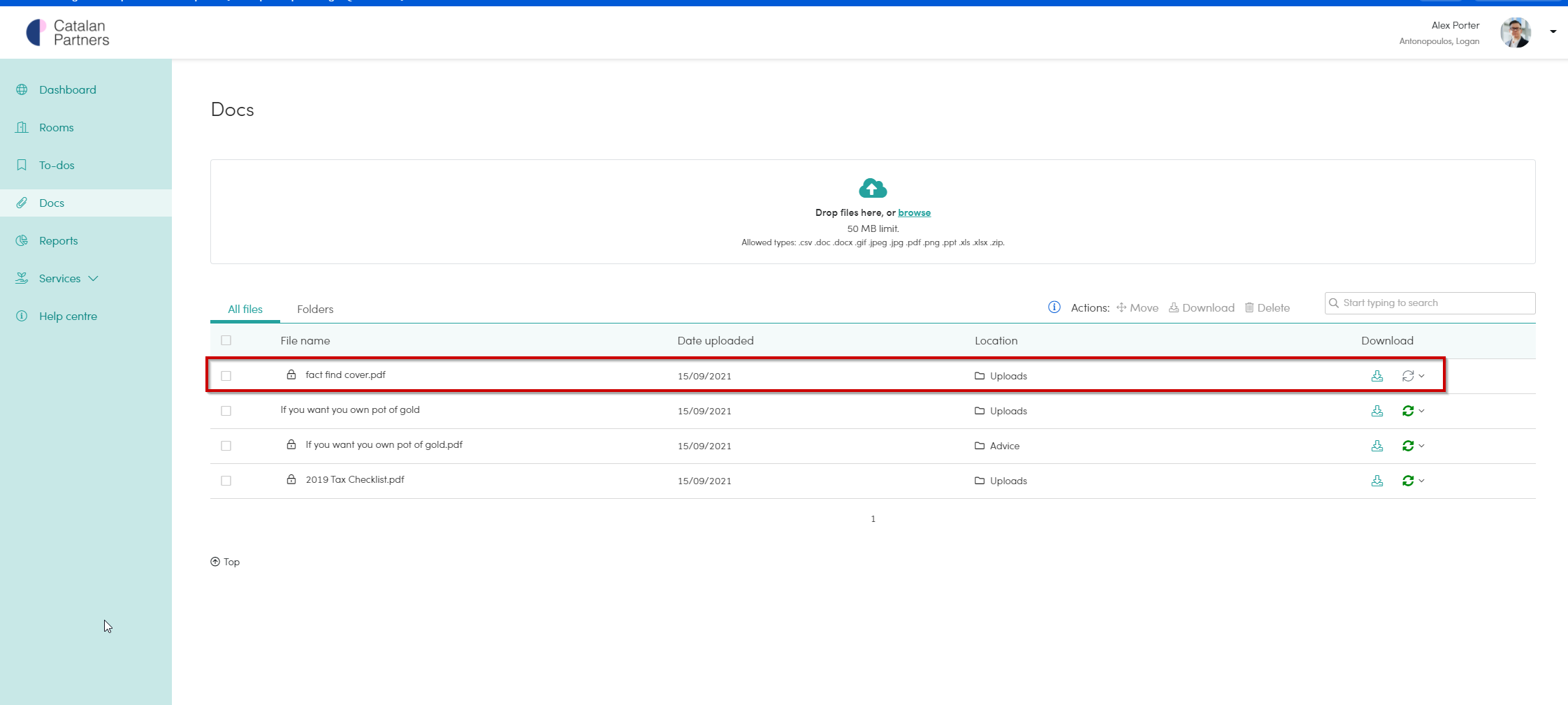 3. The documents that are not synced with FYI are light grey in colour on the download sync icon.



4. To sync that particular document, click the sync icon and choose FYI Docs from the list.

5. Once applied, the sync icon will turn green.



6. In FYI Docs, go to Client >Documents. You will see the document synced in the client file.