Do you use FuseSign and want to continue to use it, but would like the option for clients. Well we have the solution for you.
Within your Partner Portal, you can now link your FuseSign subscription and can send documents to be signed via the FuseSign service or your portal's integrated eSignature service.
Choice is what we are offering you.
Benefits of this integration include:
-Streamlined use of both portals in one
-Ease of secure signing and syncing documents across the two platforms
-Progress visible in both systems
-Document loaded directly into client portal, reducing download and upload requirement
Before you begin....
Ensure you have appropriate access to the integration page in your Partner portal and your firm's FuseSign portal.
Permissions
The Sync between your partner portal and your FuseSign will be at a Staff Level.
What data gets imported/ exported?
Once the integration between FuseSign and your partner portal is successful, information flows from your Portal to FuseSign and once a document is signed through FuseSign, the signed document is saved in your Partner Portal.
How to link your FuseSign account:
1. In your Partner Portal, go to Configure> Integrations on the side navigation panel and click on FuseSign in the eSignature Providers area.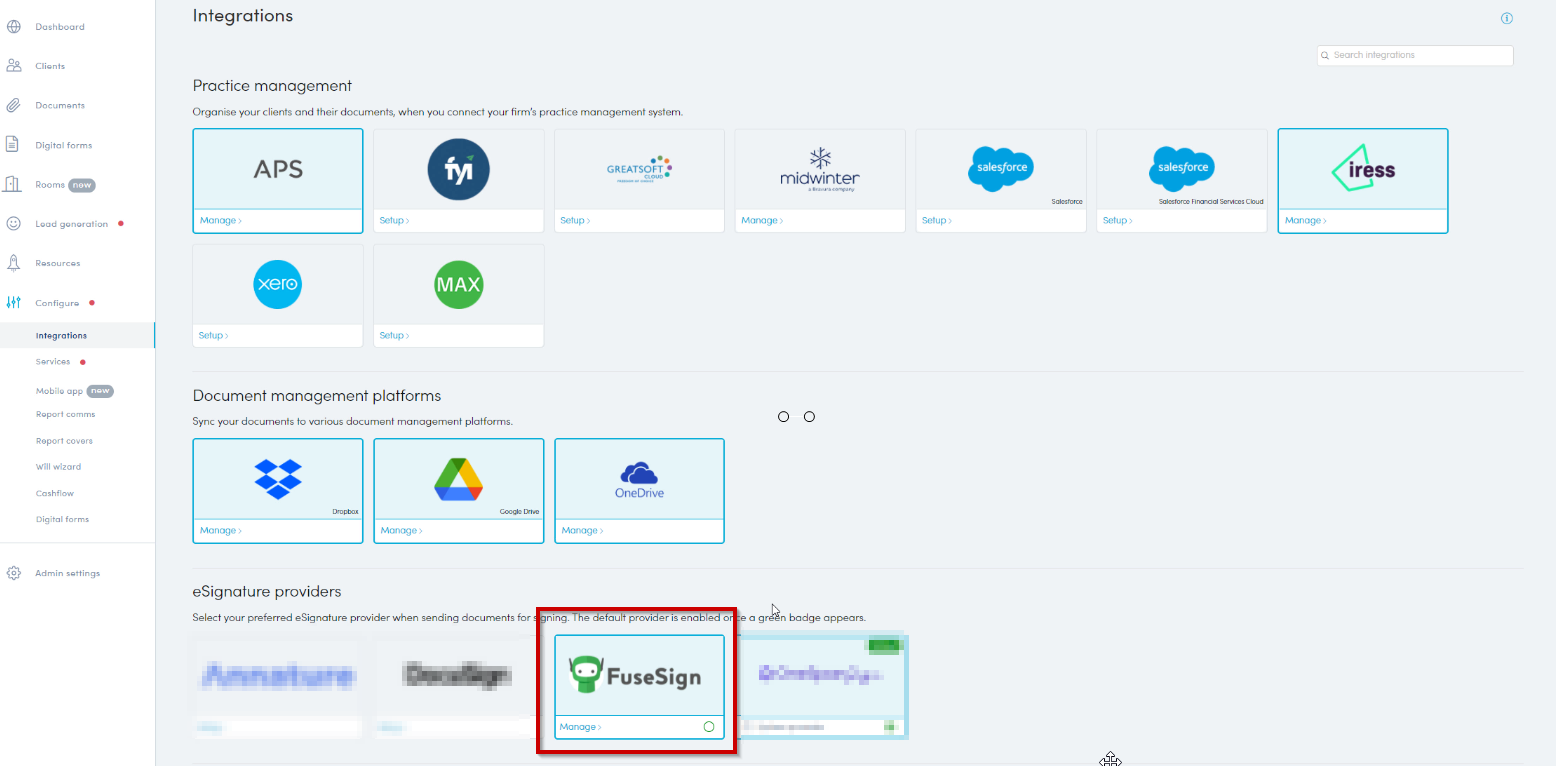 2. Once the FuseSign setup window opens, click "Connect" to setup the connection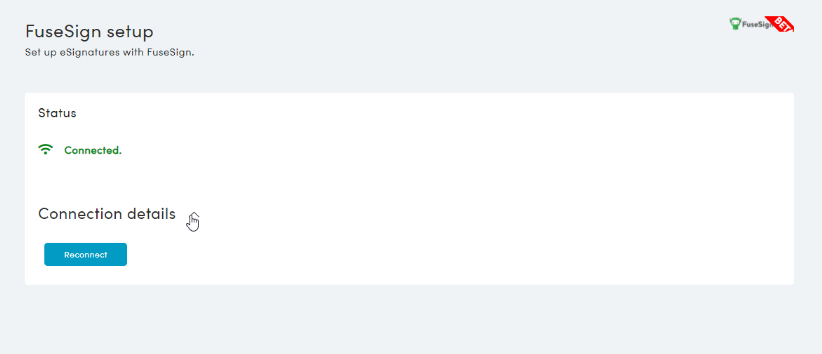 3. Once connected, you will be redirected to FuseSign click 'Continue to FuseSign".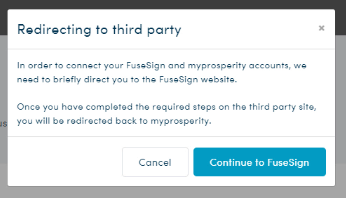 4. Once you sign into FuseSign, it will request you to Authorise the platform to access and edit information, click "Authorise for myprosperity ".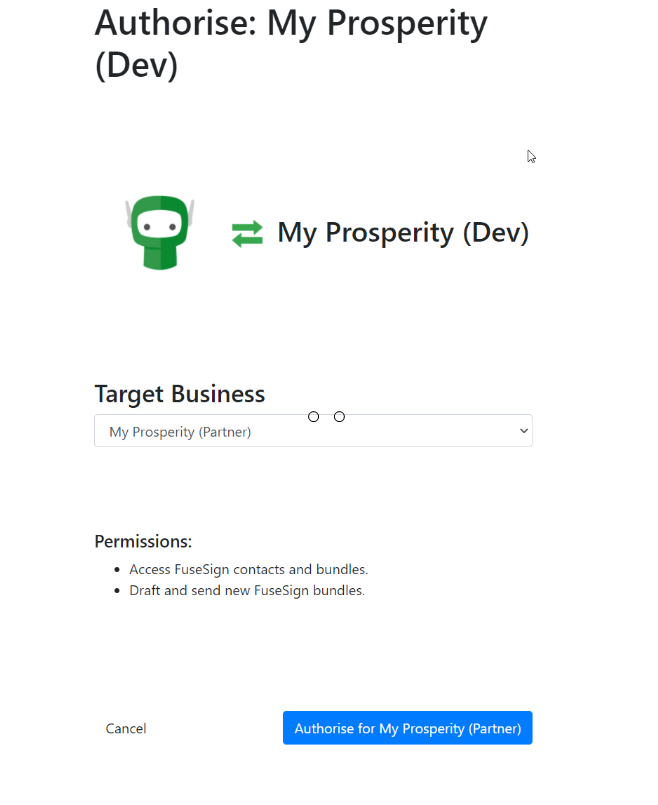 5. Once allowed, you will be redirected to the partner portal where you will see Connected.





6.Your FuseSign is now ready to be used through your Partner Portal.