The ability to create To-dos is one of the most powerful features in the portal because it allows you to create and manage tasks for your clients, staff members and yourself!
Whether the task is for your client to complete a form, upload an important document, or complete a task, To-dos help you notify clients and keep track of what needs to be done with automated follow up reminders for the tasks at hand


To complete a To-do:
1. Navigate to Clients>To-dos.
2. Use the filters to find the To-do and click the Status icon. This will open a small drop-down box where you can change the status of the To-do to 'Completed'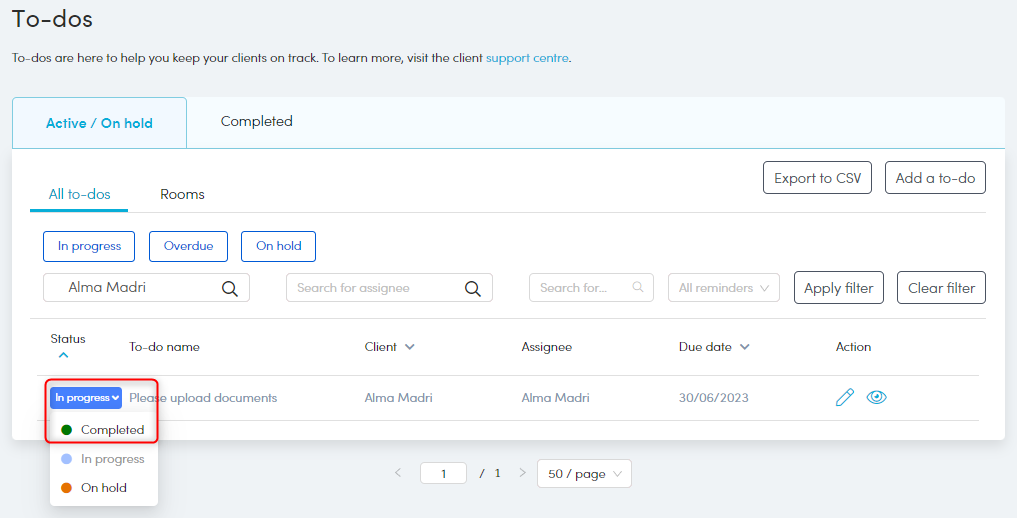 Alternatively, use the edit pencil to open the To-do and change the status to Complete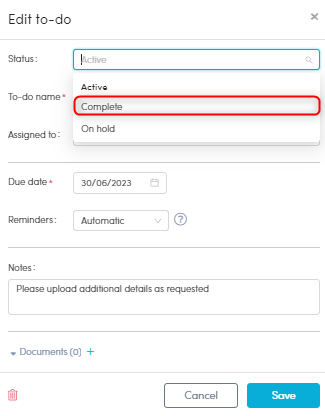 3. The status will now be changed and the To-do can be found in the 'Completed' list. No further reminder notifications will be sent to the assignee.