To-dos are a great way to keep track of tasks required for completion by all within the portal.
To help with the organisation of To-dos you can use the filters provided to narrow down your list view and make the information more pertinent, helping you keep on track of all tasks sent to both clients or staff alike.


To filter the To-do list:
1. Navigate to Clients >To-Dos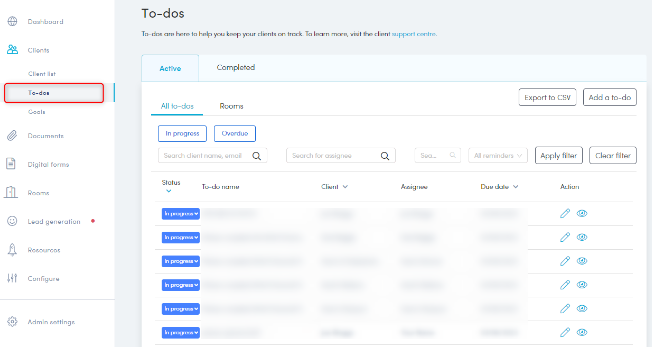 2. You will notice that at the top of the To-do list that filters are present.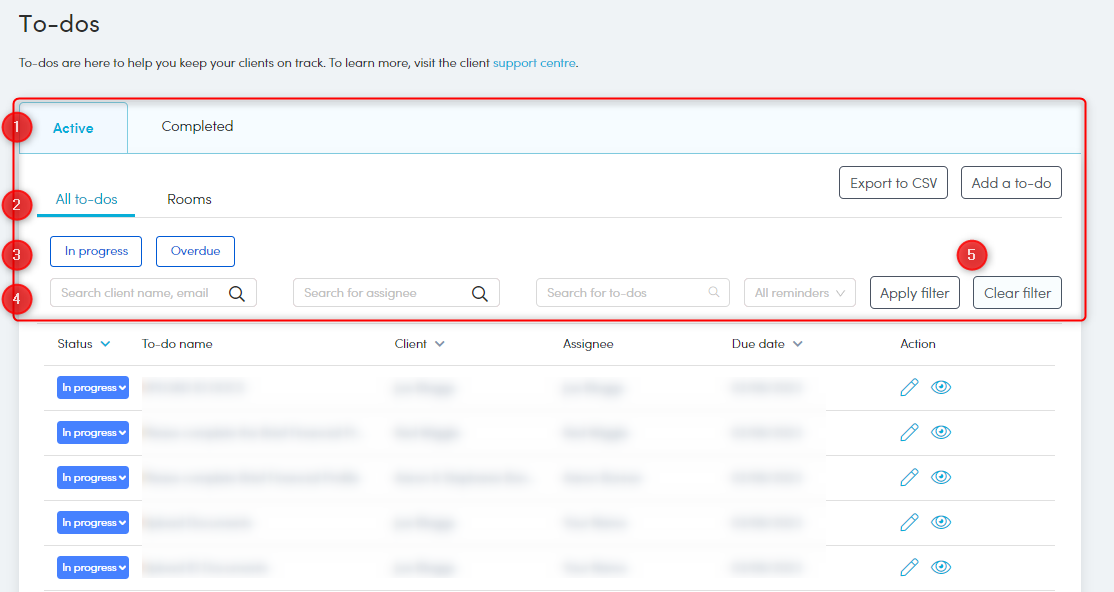 Filter 1: Sort by status, Active or Completed. (By default the To-do list displays Active To-dos)
Filter 2: Sort by All To-dos or To-dos created inside of a Room only
Filter 3: If viewing Active To-dos, sort status by In progress, Overdue or both
Filter 4: Sort To-dos by client name, assignee, To-do name or reminder frequency.
Filter 5: Apply or Clear filter.

Make your filter selections according to the To-dos you wish to view and click 'Apply Filter'.

4. You will now view the specific To-dos as specified by your filtering options.

From the Action column, you can edit the To-do, view the Client/entity portal or if the To-do is linked to a Room, you will also have a quick link to take you to the Room.