To-dos are a great way to keep track of tasks required for completion by all affiliated within the portal.
Within the Partner portal, you can see a whole list of all client file To-dos.


As this area shows ALL To-dos, sometimes it is important to be able to filter the to-do list to make the information more usable.


To filter the to-do list:
1. Navigate to Clients >To-Dos.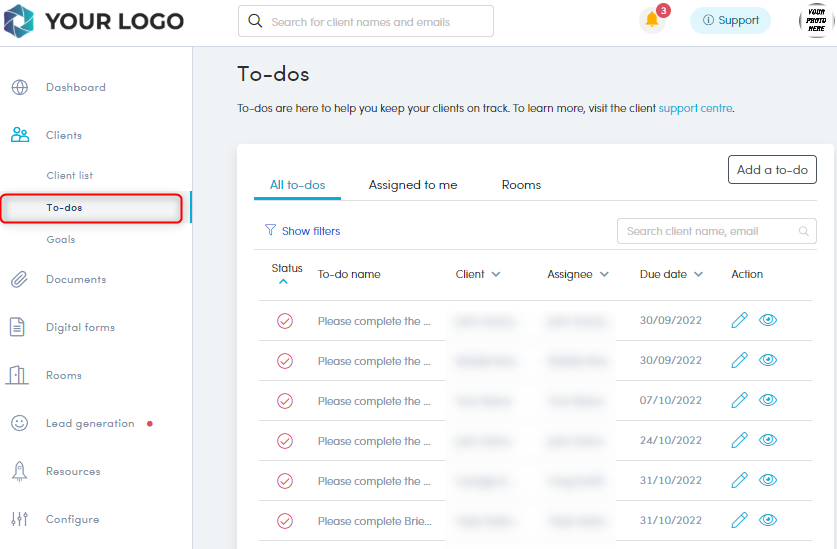 2. Click 'Show filters'.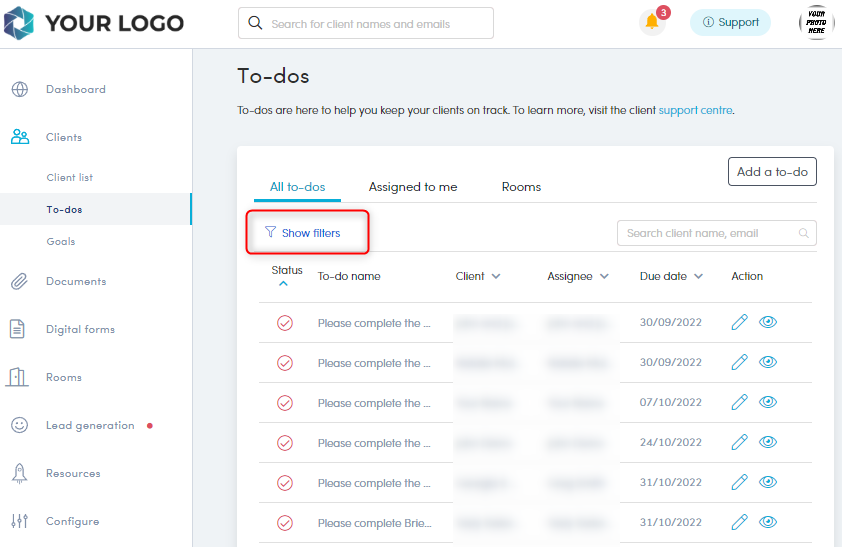 3. Make your filter selections according to which To-dos you wish to view.
You can filter by Active / Overdue and Complete tasks, client name/email, To-do name or even reminder frequency. Click 'Apply filter'.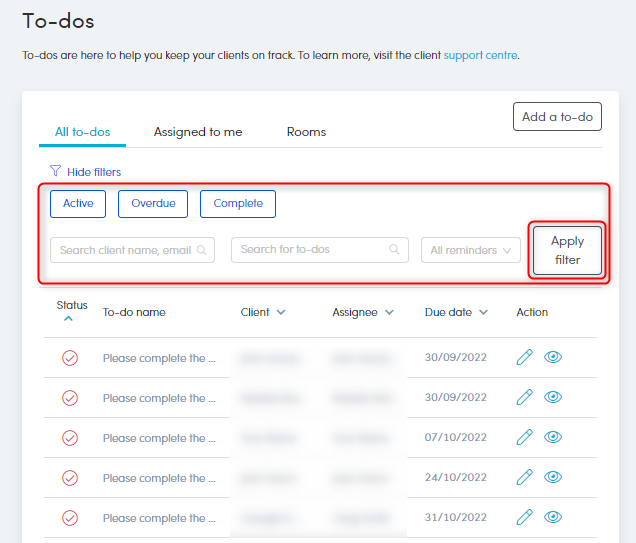 4. You will now view the specific To-dos as specified by your filtering options.
From the Action column, you can edit the To-do, view the Client's portal or if the To-do is linked to a Room, you will also have a quick link to take you to the Room.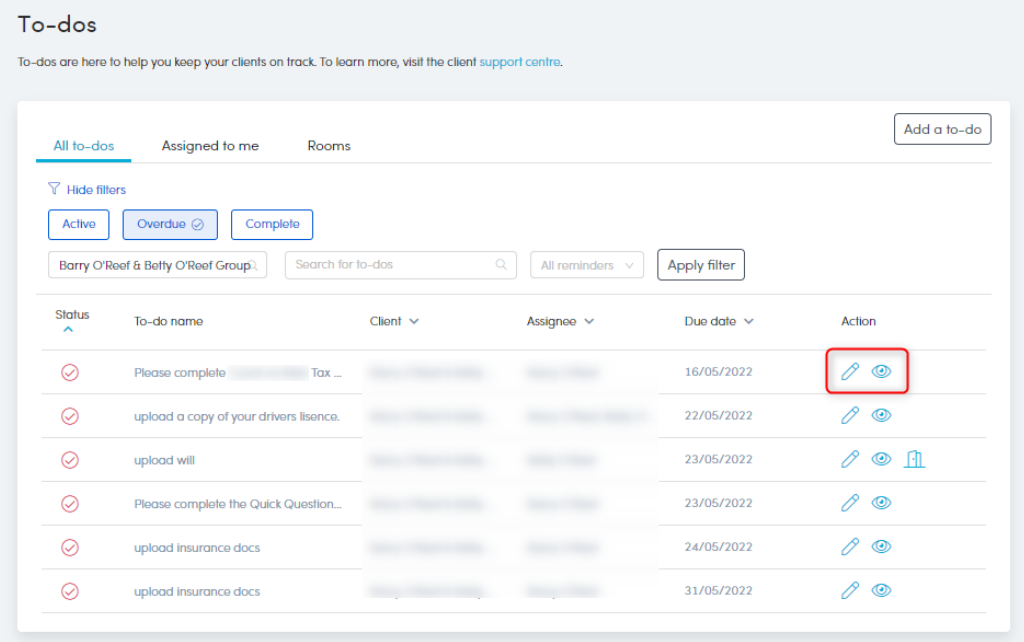 Related articles:
Staying organised with rapid to-dos and more
Training video: How do I use the filter in client To-Dos?