There may be certain times where you need to ungroup clients due to changed circumstances for example death or divorce.
If a client is wanting to be removed from a group, they must log in to their personal account and remove themselves. This cannot be done by the financial professional.
To demerge or remove a co-owner from a file, you must make your client aware and understand the following:
1. The removed co-owner will be removed from all Rooms in the joint file
2. The feeds will continue, so if they no longer wish the account to access current feed information, they should log into their banking/super/investment etc and change the passwords on their accounts so the feeds will discontinue to this account.
3. They will no longer have any access to any of the information within the current portal.
4. Once removed, a new personal portal will be created for them with the same username and password, holding no information. A fresh new Starter file.
5. The new file will fall under the current Financial Professional that the joint account was under. If they have a new professional, a request will need to be made to support to assist with the transfer.
An example of a client wanting to ungroup is as below.

Steps a client needs to take to remove themselves from a file:
The co-owner that needs to be removed must complete the following steps:
1. Log into their portal
2. Navigate to the Team area.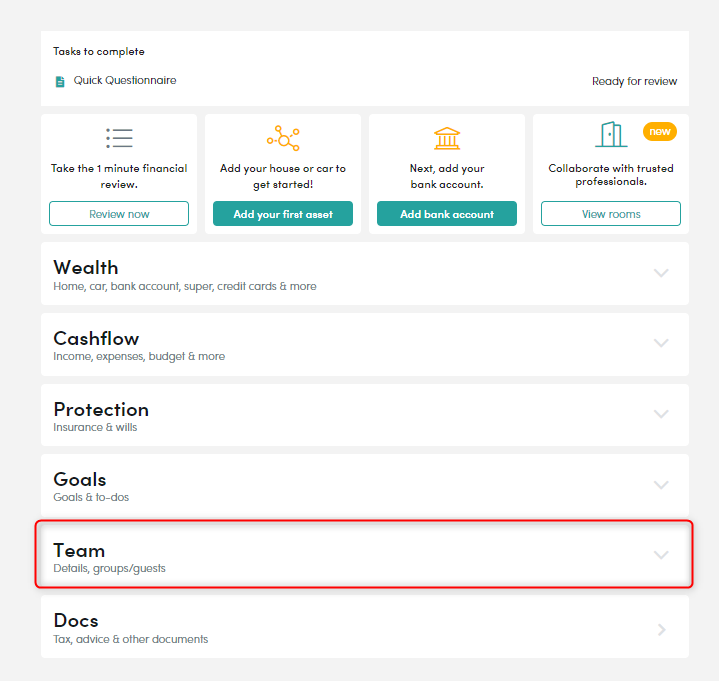 2. Click on the their name within the Team section and click the edit pencil.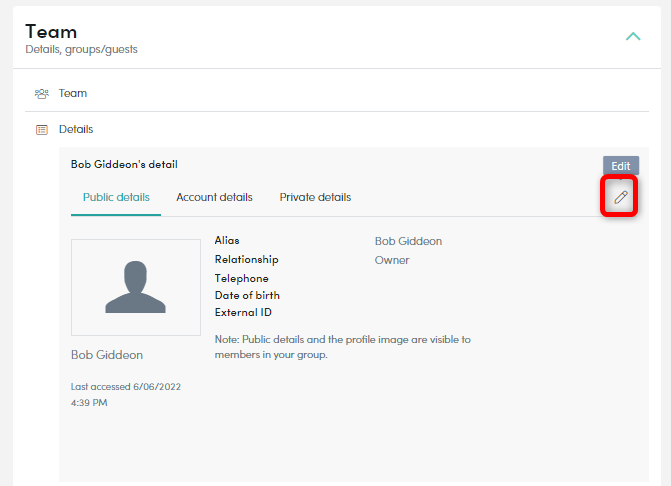 3. Click on the rubbish bin icon.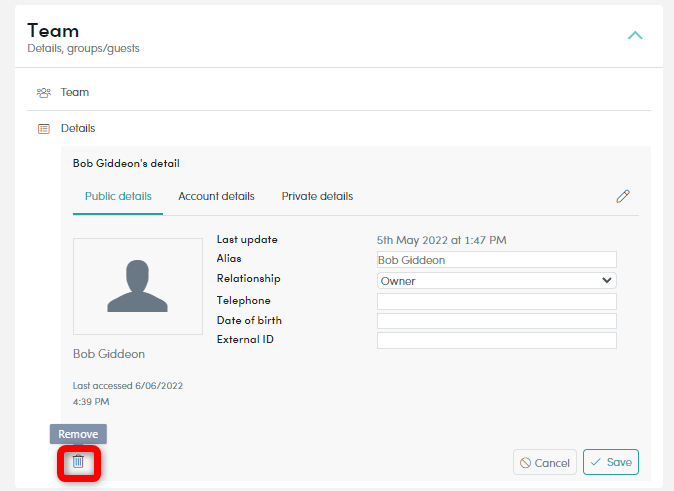 4. A pop-up box will appear asking you to confirm that you want to proceed with disconnecting the account.
Click 'Disconnect account and log out'.
Note: This action cannot be undone.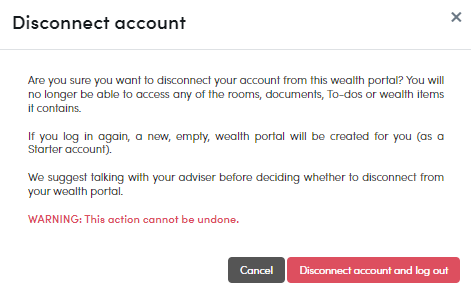 5. Once the disconnection has happened, the Group name will change in your client list to appear as only the current members of the group.


The client who disconnected their account will now appear as a new individual within your client list.
They will have access to their own portal, however none of the assets and liabilities that were listed within the group will be brought across.



Related articles:
How do I adjust a client group name?
How do I merge clients to form a client group?