If your client has an investment property, you can have the rental statements directed straight into the client portal from the property manager. If you are a financial professional, this is a great way to have the information automatically stored without having to ask your client for it all the time.

To direct property statements straight to the portal:

1. In the client's portal from the Dashboard, navigate to Wealth.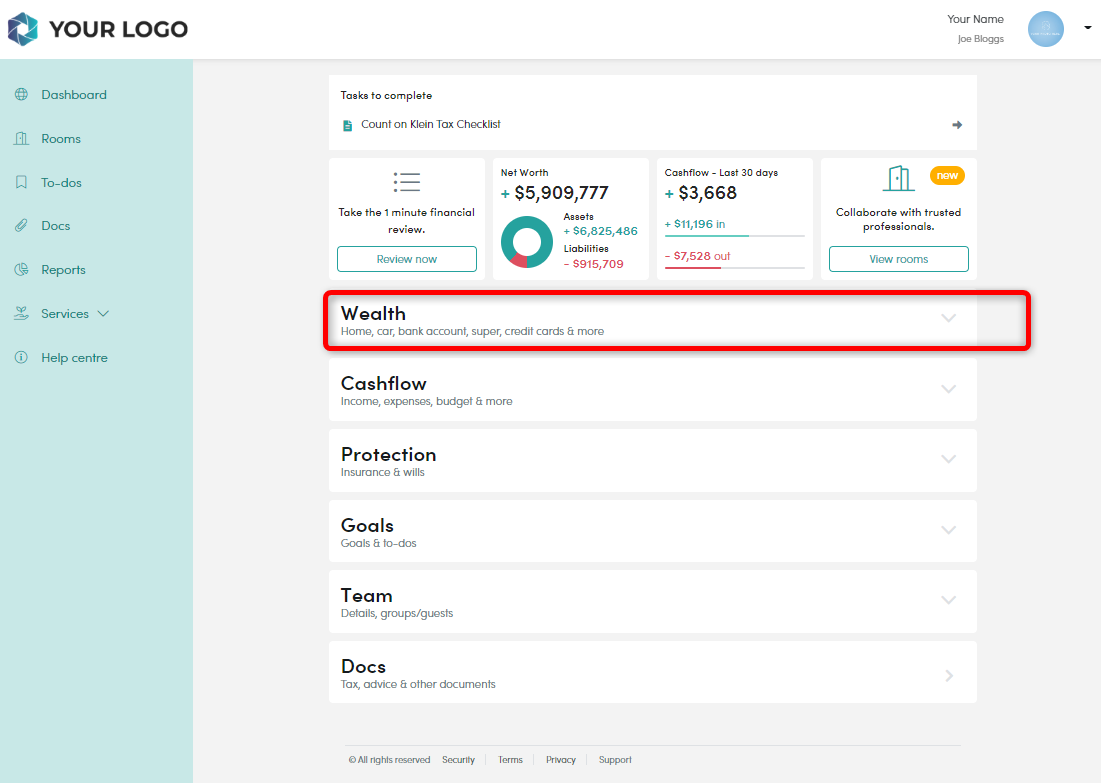 2. Select '+ Add item' and choose 'Investment property'.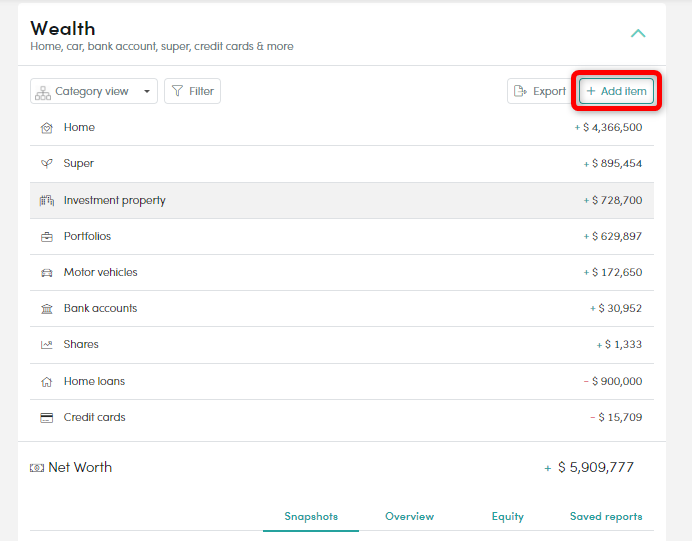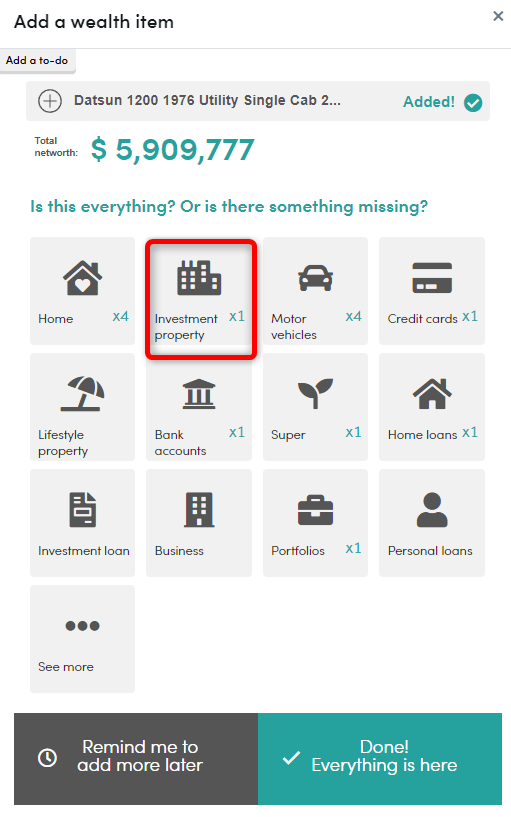 3. Add in the property address, select Usage type as 'Investment' and click 'Continue'.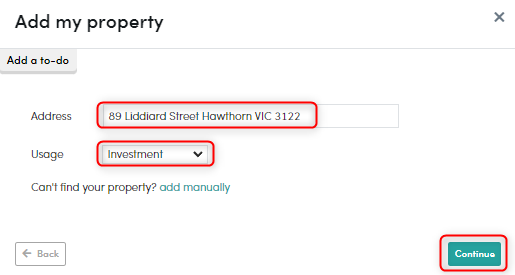 4. The property value data from CoreLogic will be displayed, click 'Continue'.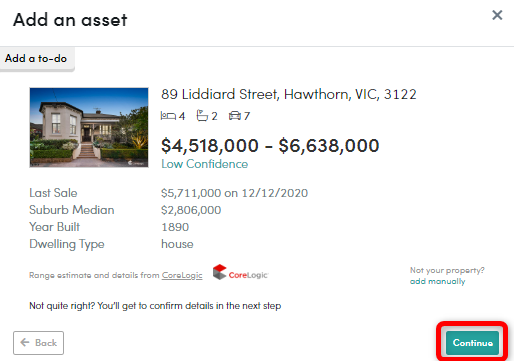 5. A pop-up box will now appear and you can amend the estimated value if you believe the current value is inaccurate. You can also amend the property description and add any notes if required.
Click 'Finish'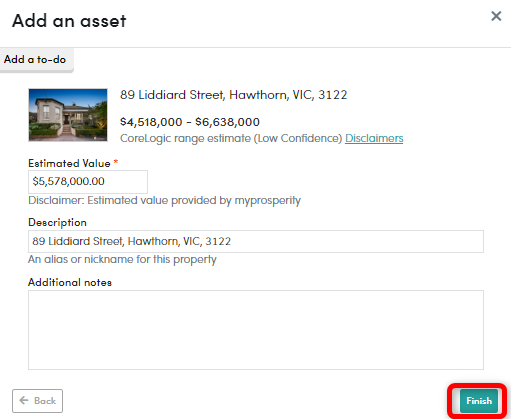 6. The 'Add a property manager' box will appear.
Add the property manager's email address into the field provided and click 'Send email'.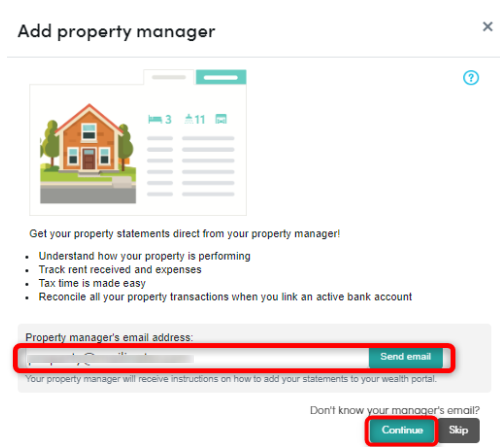 7. Your email service will open with a pre-drafted email to the property manager, cc'ing in our support team. When you are ready, click 'Send'.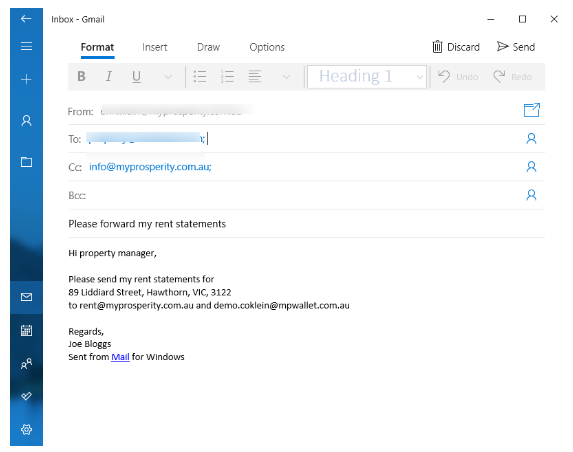 8. Back in the portal, click 'Finish'.






9. Navigate back to the wealth item within the Wealth area of the client portal.
Click on the 'Rent' tab. This is where all of the rent statements will be stored.
You can easily download a copy of this statement by clicking the PDF icon.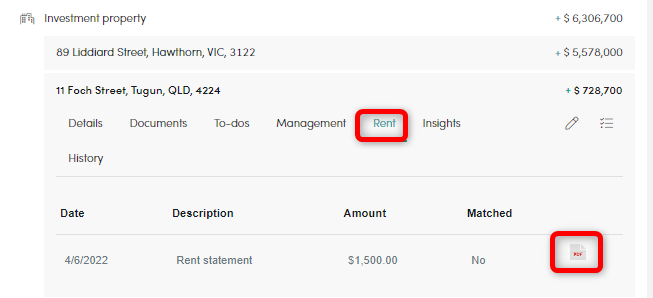 Related articles
Video- How do I direct property statements straight to the portal?