When dealing with clients with cashflow and budgeting needs, the portal is a great asset to have. Being able to categorise their income and expenses to accurately reflect their lifestyle costings.
You can help simplify their cashflow by organising income and expense categories and groups. Categories and Category groups can be created, amended and repositioned by drop and dragging to a new location all on a client wide scale through the configuration area of your portal.


Note: We recommend configuring your cashflow settings when setting up your firm in the first instance.
Any changes made at a firm level to your categories and/or category groups will affect all clients. If the client/s have made their own groups, this will cause those groups to be deleted and the categories within that group to sit in the ungrouped area.
Category Groups
By default, the portal will have some existing category groups. They are available for both Income and Expenses and allow you and your client to group relevant categories that are related. This helps you get more of a specific understanding of client's cashflow.
For example, expense categories might be "Petrol" or "Vehicle servicing" and could be allocated to a category group e.g. "Transport".
You can delete existing category groups, or create new ones depending on your cashflow model.
Let's take a look.


1. From the dashboard, navigate to Configure>Cashflow.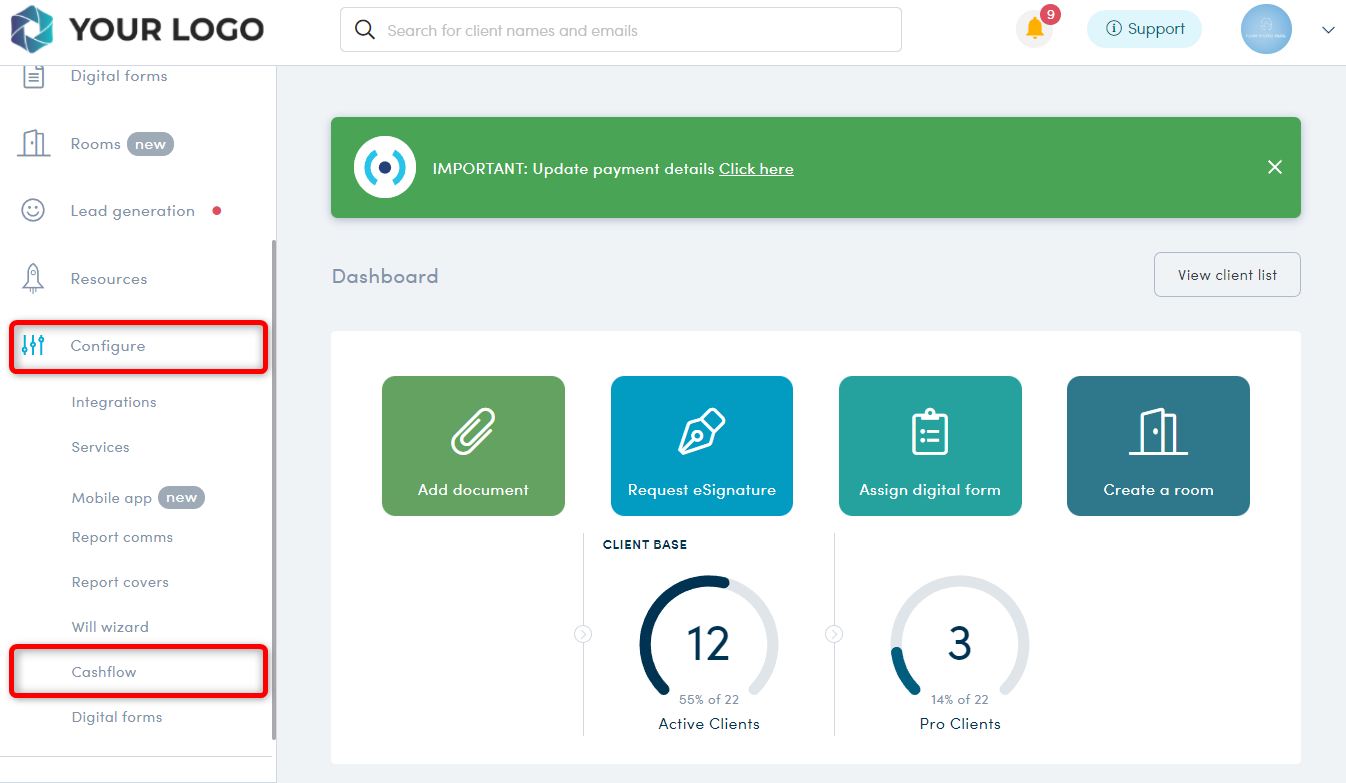 2. You will be taken to the 'Manage cashflow categories' screen.
Note: By default, you will be viewing all 'Expenses' categories. Use the 'Expenses/Income" buttons highlighted in the image below to change view and ensure you are creating categories that relate to either expense or income.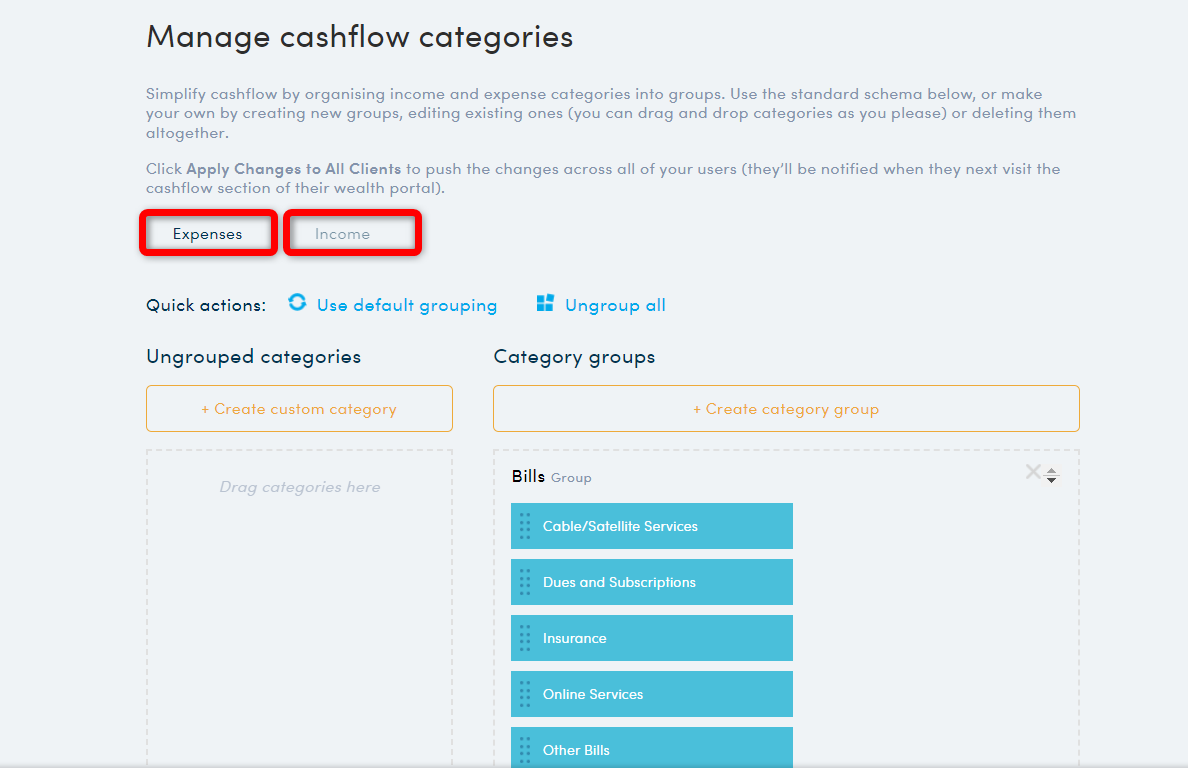 3. To delete a category group simply click on the 'X' button on the top right hand corner of the group.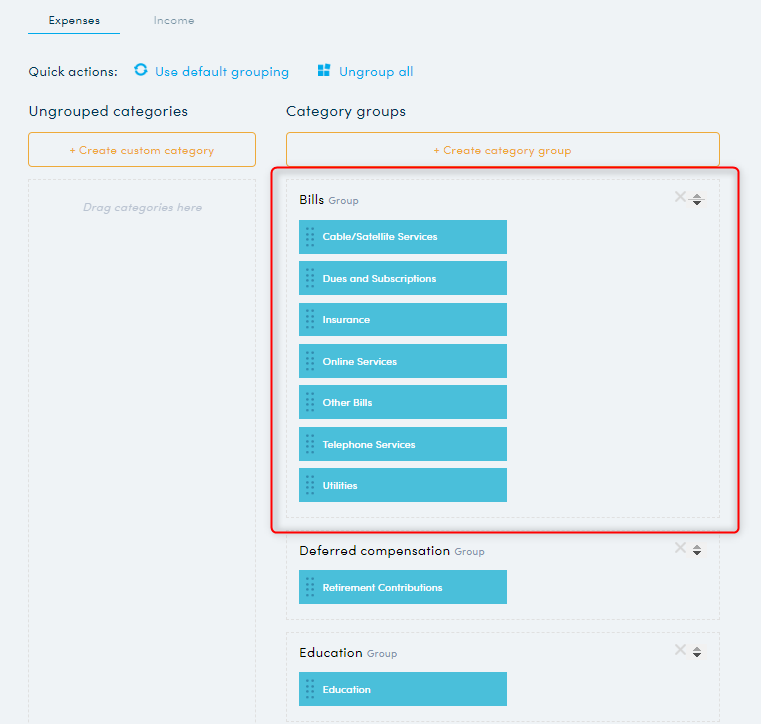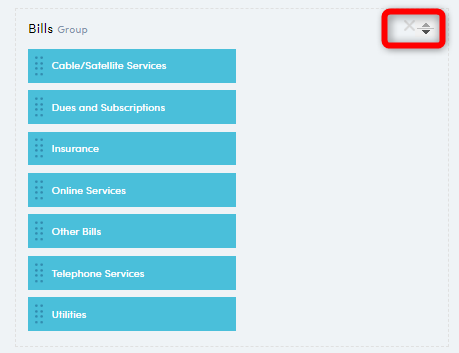 This will delete the category group and any categories within that group will be moved to the 'Ungrouped category' list as shown below.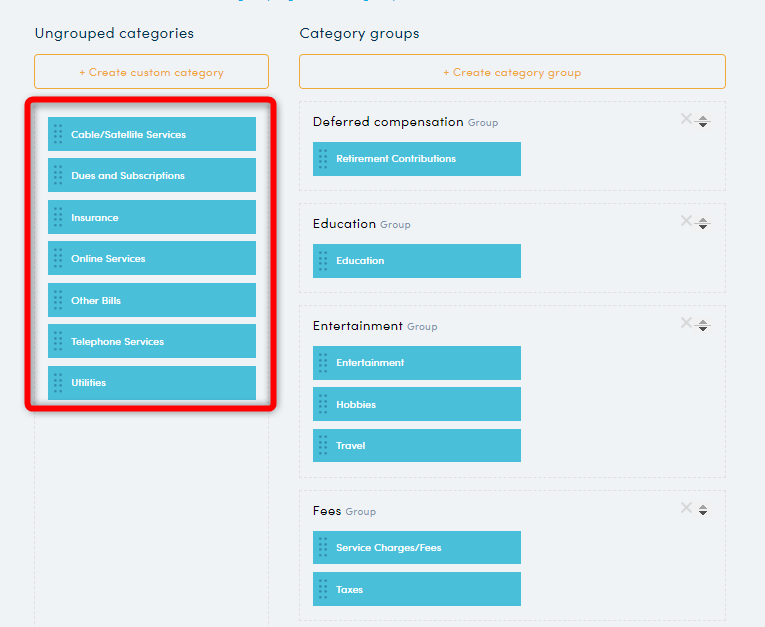 4. To create a new category group, click on the '+ Create category group' button at the top of the page.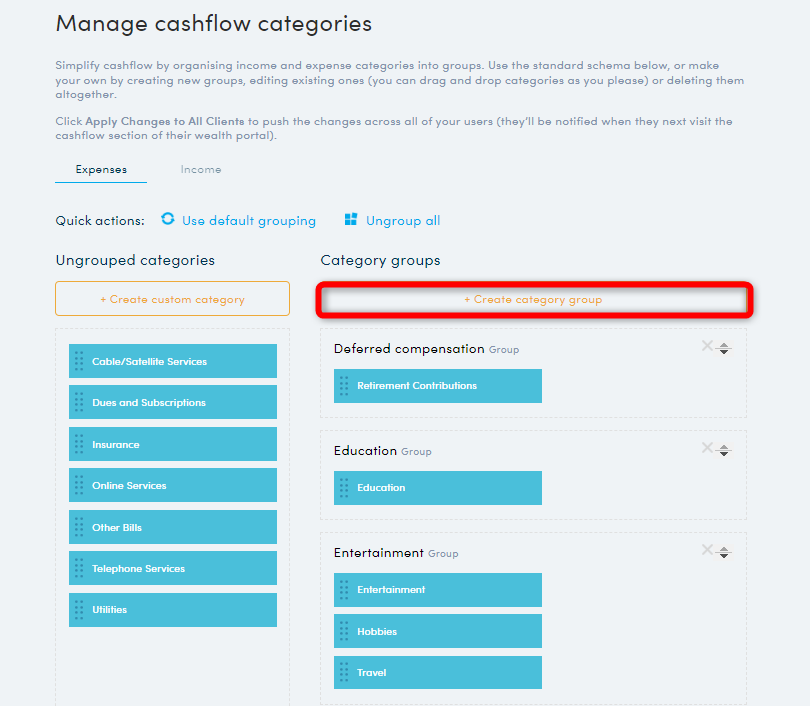 5. Give your new category group a name by typing the name into the text field and press the enter key.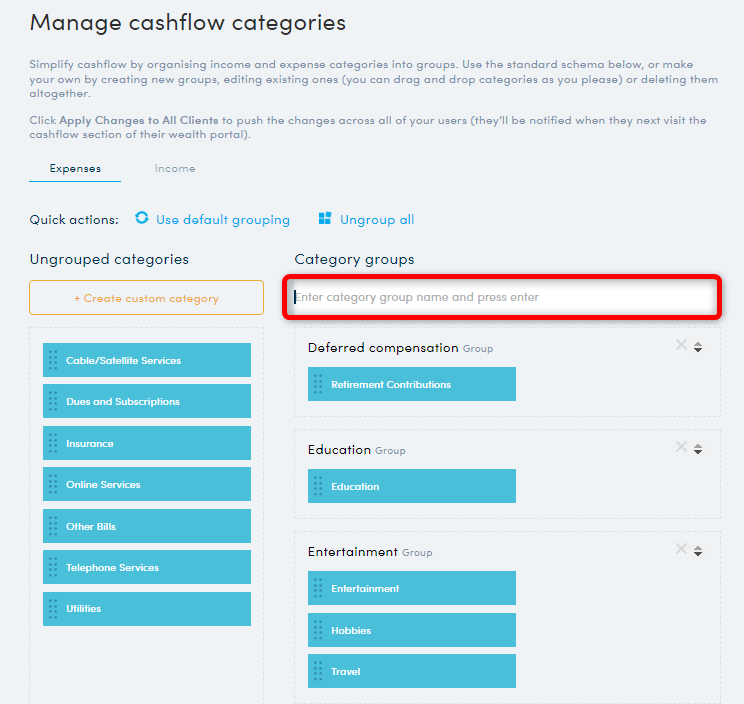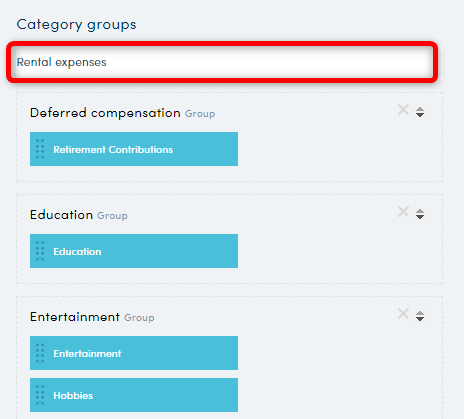 This will create the new category group within your list. As it is a new group, there will not be any
categories within the group.



6. You can now add categories to your new group.
Click the 8 dots next to the category name and drag your category into your category group.
If your category group is towards the bottom of your list, you can click and drag the categories to the blank space on the right hand side of your groups, as to more easily navigate to the correct category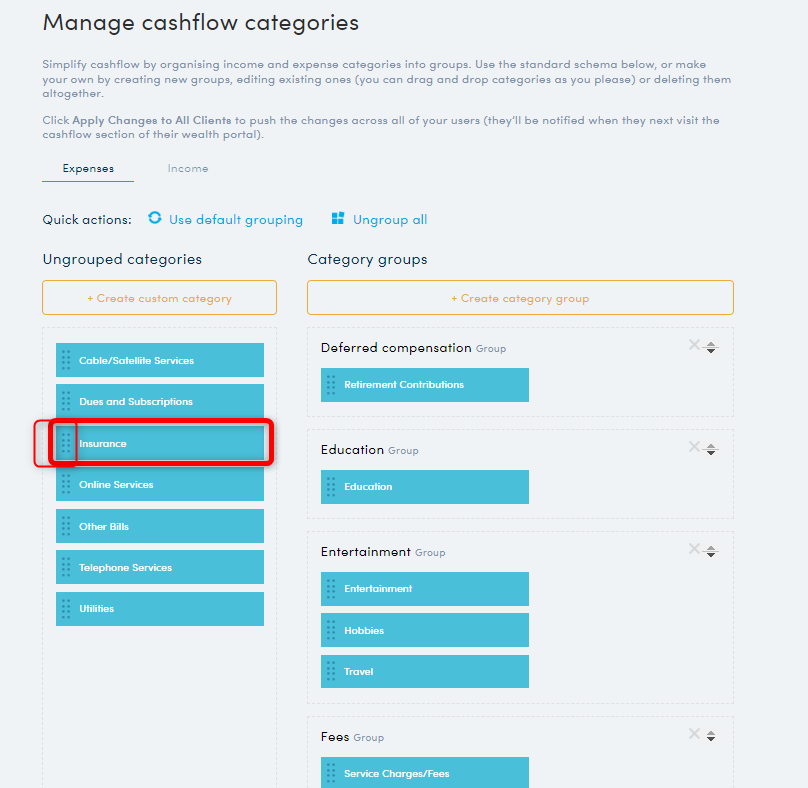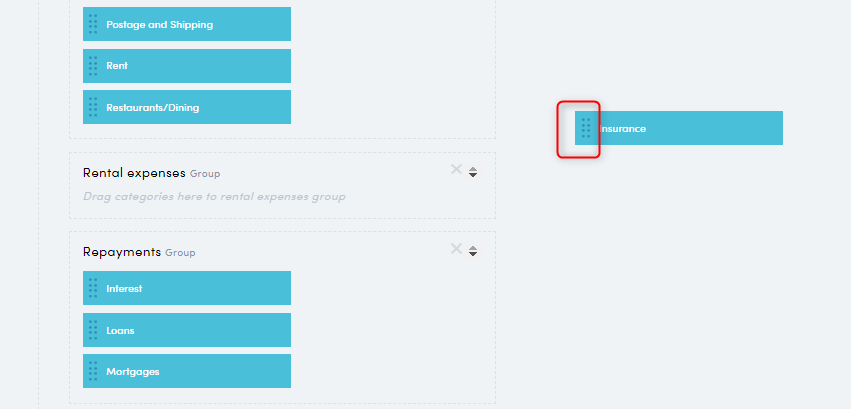 Categories
You cannot delete custom cashflow categories, however you can create your own custom categories.
Custom categories are shown as a dark blue colour, oppose to the default categories which are shown in a teal colour. Your custom categories created can be renamed and deleted (unlike the default ones).



1. In either the 'Expenses' or 'Income' view, click on '+Create custom category'.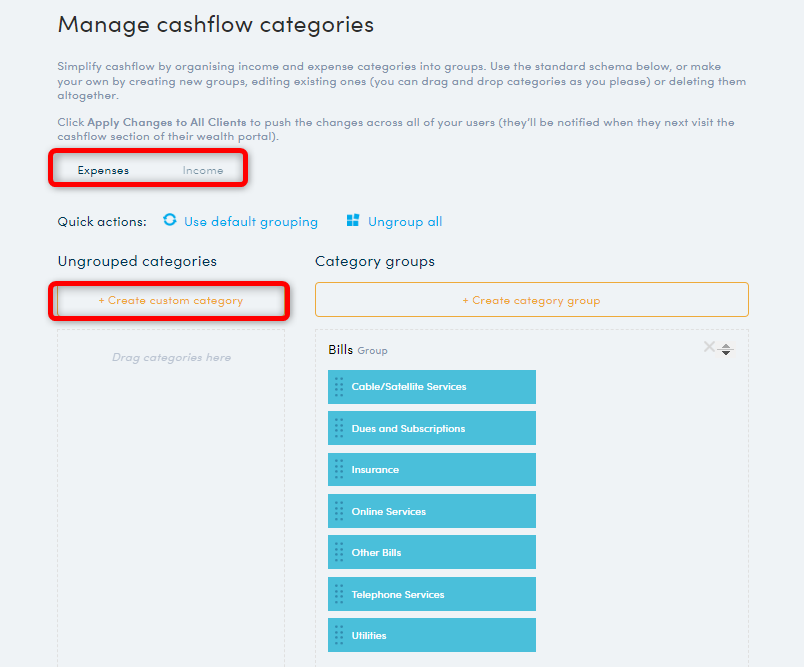 2. In the text field, enter your custom category name.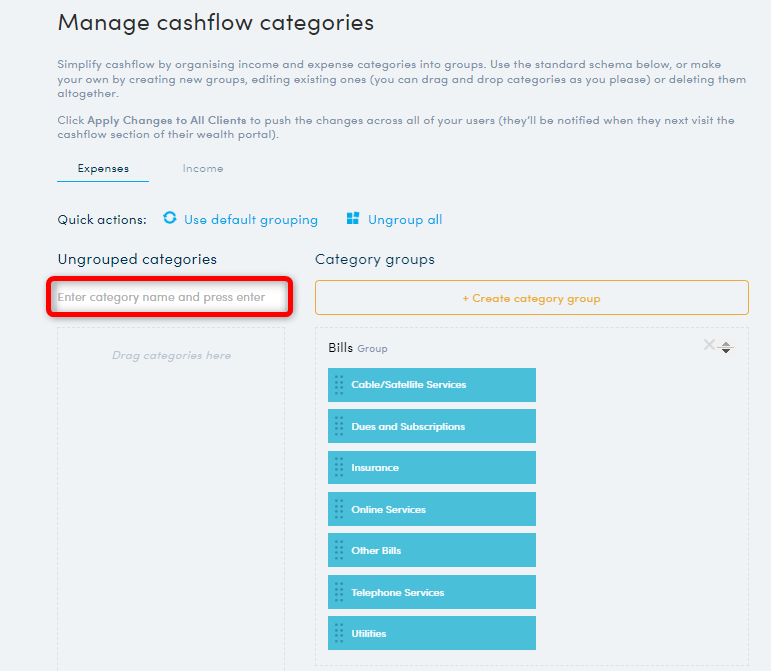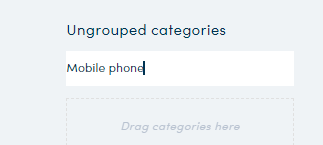 3. This will create a new custom category, and it will lie within the 'Ungrouped' categories list.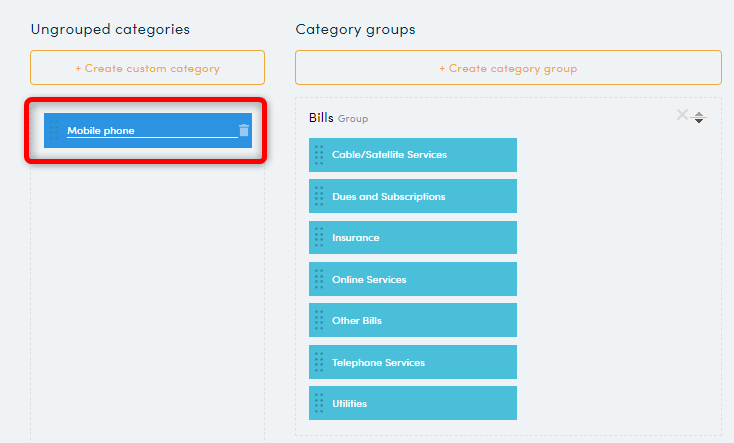 4. Click on the 8 dots next to the category name and drag and drop the category into the category group it belongs to.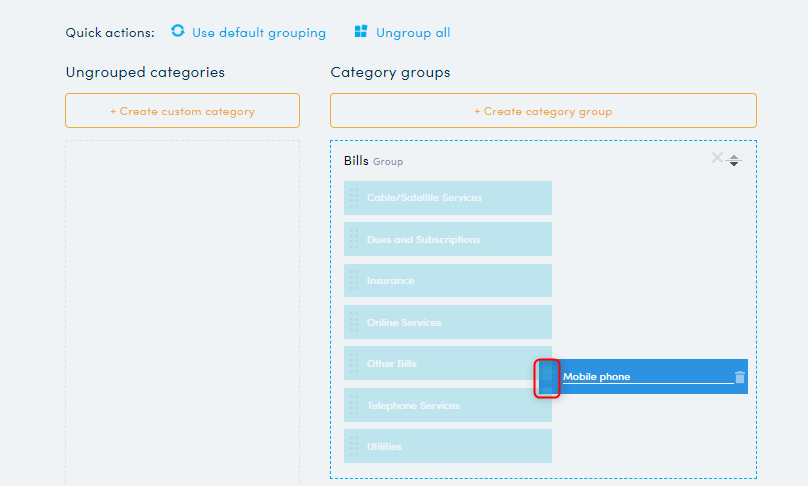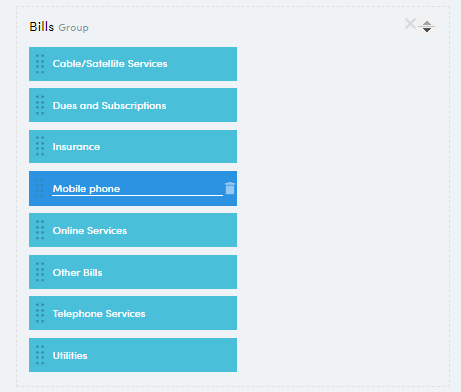 5. When you are happy with your changes, click 'Apply changes to all clients'."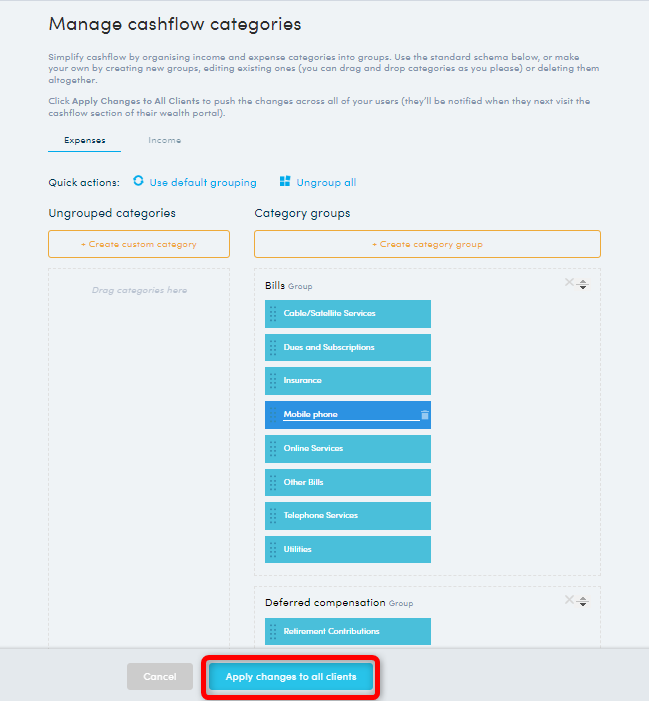 Related articles
How do I export transactions from Cashflow to a CSV?
Learn how to make the Cashflow feature work for you and your clients