If a client is in your portal and you want to create them in Xplan to allow data flow between the two systems, you must export the client through the export process.
To Create a client from your portal to Xplan:
1. Once the Integration is activated, navigate to the Client list and locate the client you wish to create in Xplan.
2. Select the 3 dots>Integration actions>Xplan>Export items to Xplan.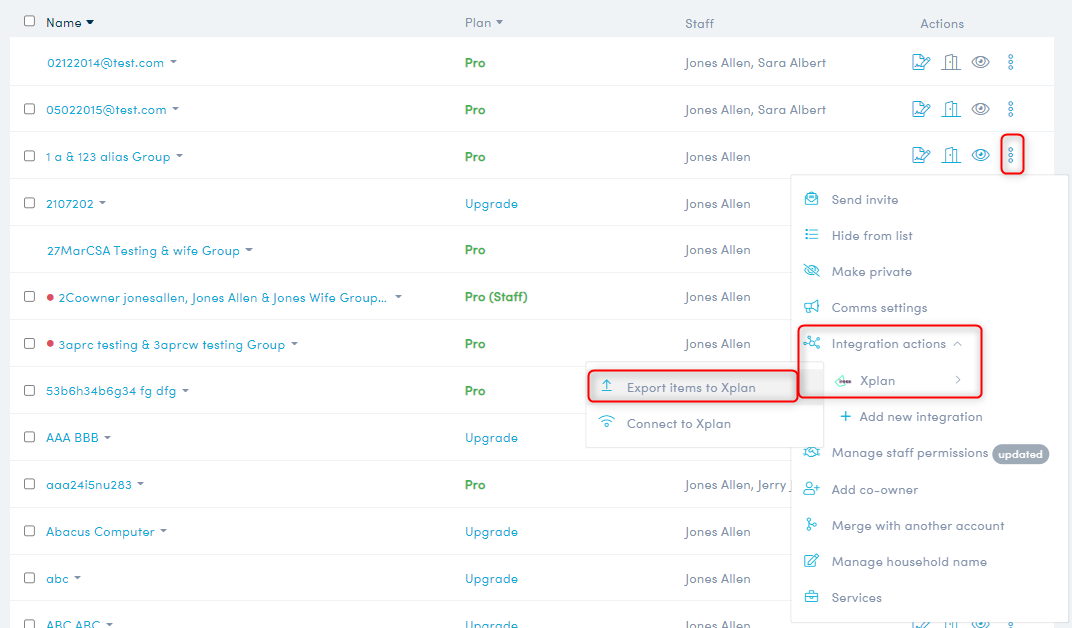 3. A side screen appears showing a group of items to export. First, click the Group members to review section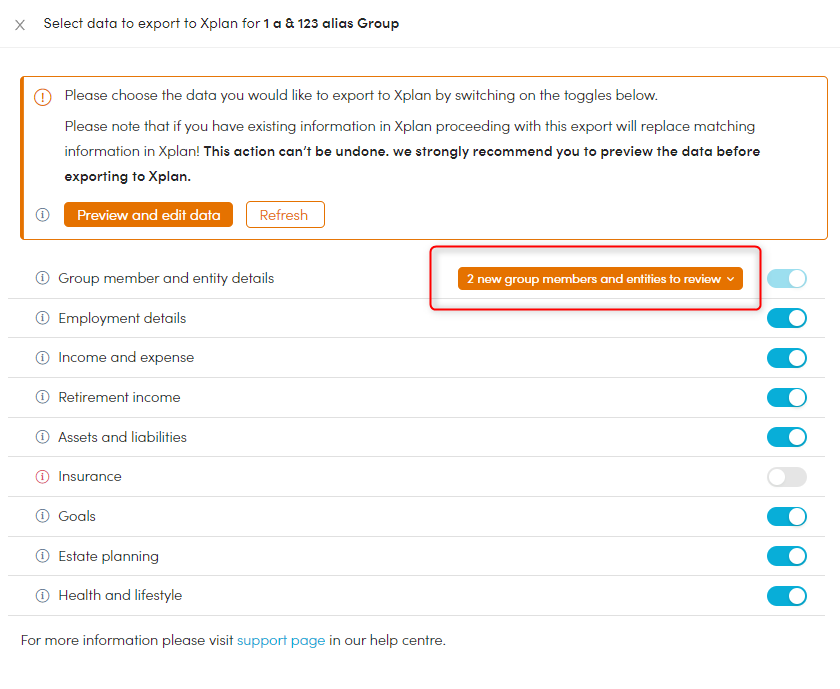 4. You can now click 'Create new account' .
If there are two members, click 'Create new account' on both and choose all other data that you want exported by turning them on or off accordingly. Click Continue.

NOTE: When simply adding a client in Xplan with no data, you can switch all data off except for the Group member area.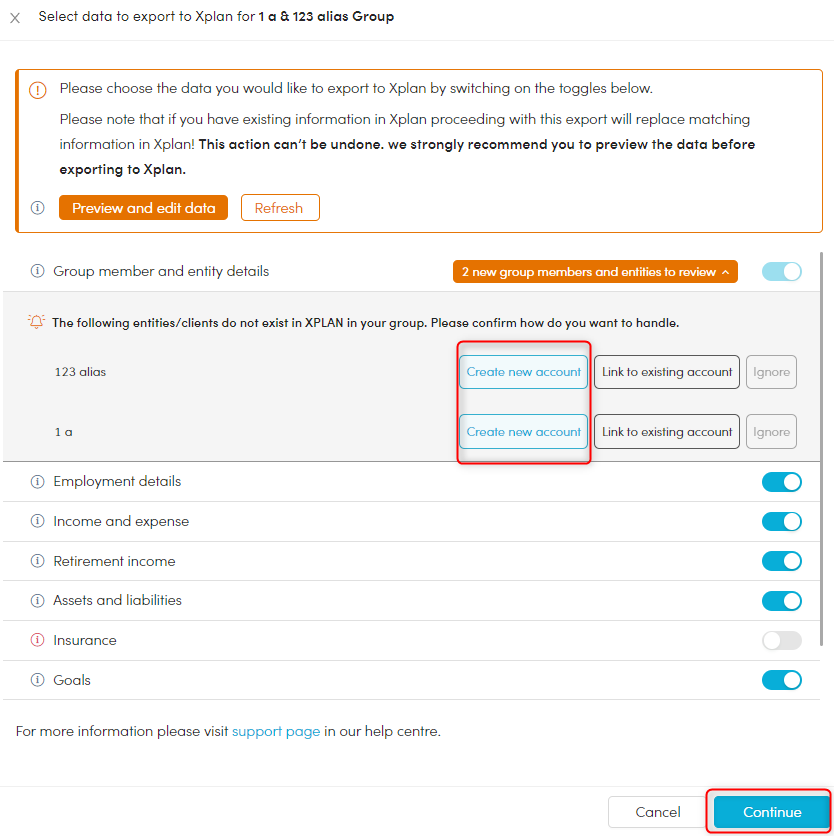 5. The system will process the information, a pop up window appears, click Ok.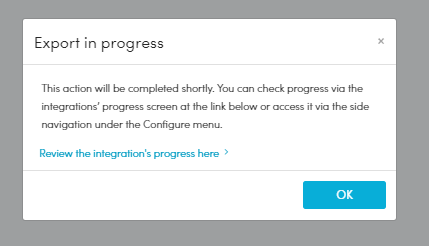 6. You can review the integration progress by clicking the link provided or via your Configure >Integrations Progress within your portal. It will show pending, but once completed will display success, part success or failure.





7. Once completed successfully, log into your Xplan and search for your client created via the integration. If you brought in partners, they will both be created in Xplan with contact details and all other data requested for export in the integration process.