The integration with Xplan allows you to export information prepared within your client portal to be exported to Xplan.
Once any or all the information from the following categories are completed within the client portal, this information can be exported to Xplan for further evaluation and use.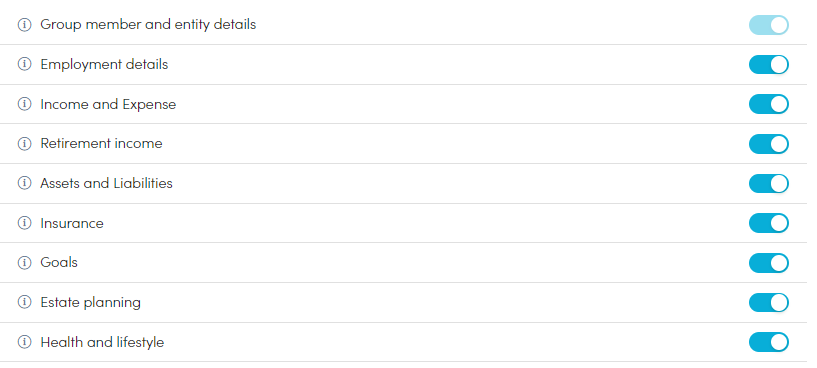 For more information , visit What client data can be exported/imported via the integration?


To export client data from the portal to Xplan:


1. From the Client list, click the 3 dots>Integration actions>Xplan>Export items to Xplan.


2. Once 'Export items to Xplan' is selected from the Client list, a slide out window appears where you can make your export selections.
Firstly, ensure all group members and entity details have been connected with Xplan.
If not, you will need to choose whether to: create a new Xplan Client account, Link to an existing or Ignore for the time being.
NOTE: This task only needs to be completed once, unless new team members are added into your portal.
Make your export selections by turning on/off the toggles next to each section of client data
If you wish to preview/edit the data prior to exporting, click the 'Preview and edit data' button, where you can download a report, or view the data within a digital form in the portal.

When you are happy with the data and have made your export selections, click 'Continue'.
4. A pop-up window appears to confirm the export is in progress. This may take a few moments.

Click 'OK' to continue working within the portal, or to review the integration's progress right away, follow the link within the pop-up window

NOTE: You can access the integration status at any time via the 'Integration Progress' screen.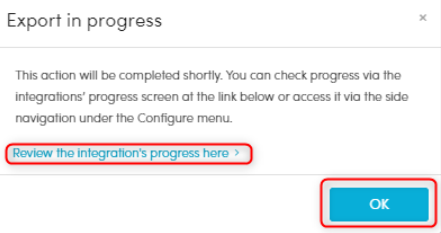 5. Once the export has successfully completed, you can log into your Xplan and search for the client and view the data that has been sent across during the export.