Once you have connected your Xero Practice Manager (XPM) to your partner portal (instructions here), you are now free to Import data and also Sync data from the portal. This two way sharing of data helps reduce the need to double handle client details like Name, email, telephone and address.
To import data from XPM:
1. In the Configure > Integrations >Xero Practice Manager>Manage area, click "Import Data"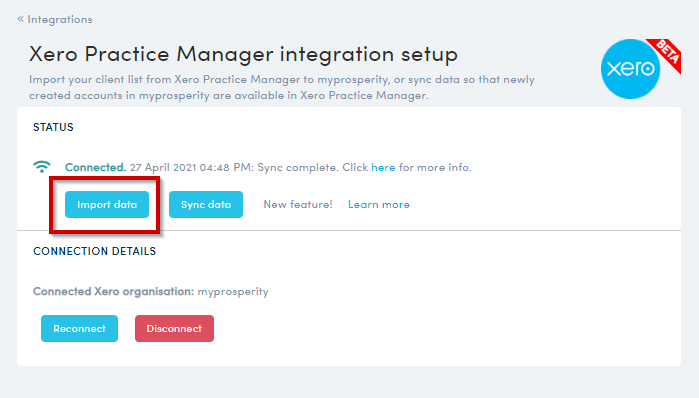 2. The system will add a Connecting image, you can refresh the page to see when the connection is complete. The system will send you an email upon completion to view the imports available.





3. Once page has been refreshed, a Review and import data box is available. Click to view data



4. Select the Staff you would like to import by clicking on the box next to their name and click Save and continue.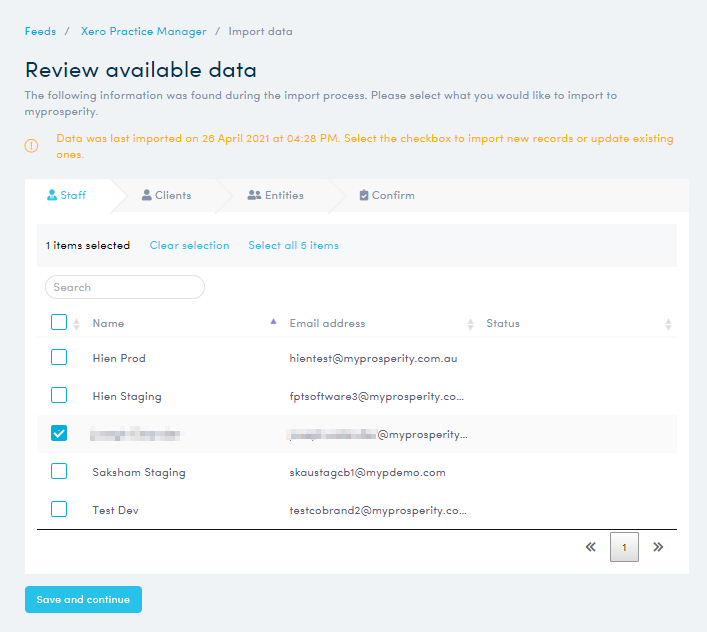 5. The client list will show with a toggle at the top that you need to decide if you want basic client details like name and email or all contact details , basic including telephone and address as well. Run through the client list and tick on the clients that can be brought across that you want to bring across to your partner portal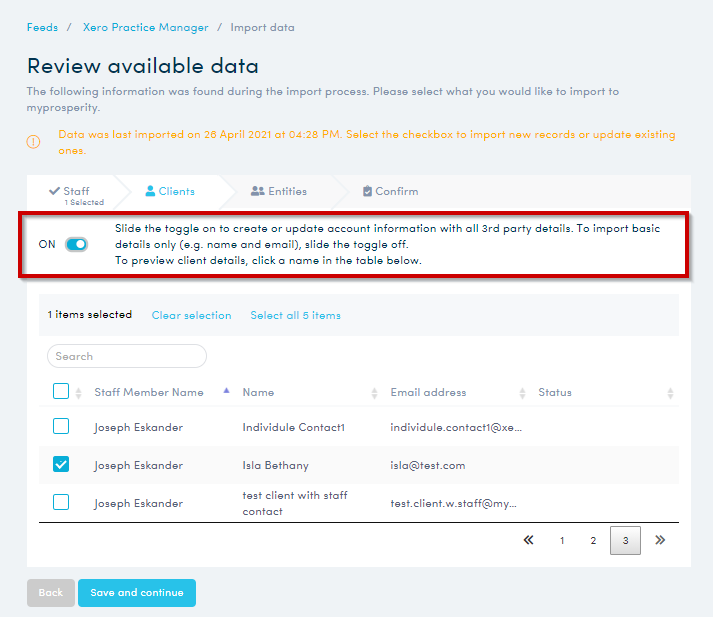 Once selected click "Save and continue"

6. Entities will be listed so you can choose from, choose and click Save and continue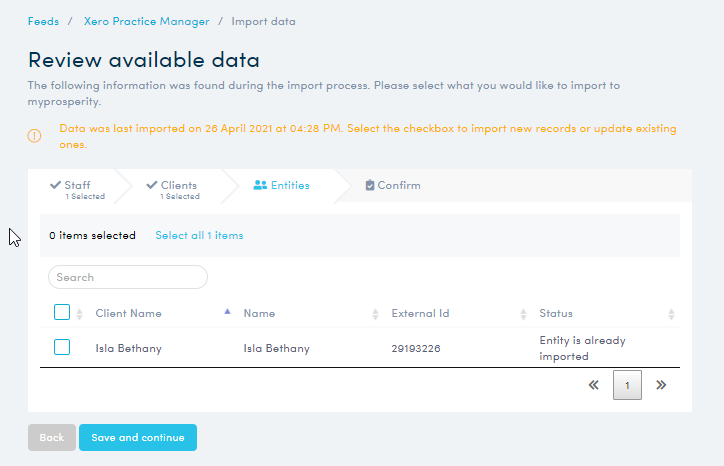 7. A confirmation screen displays all staff, clients and entities that you have selected. If agreed, click Confirm and import data.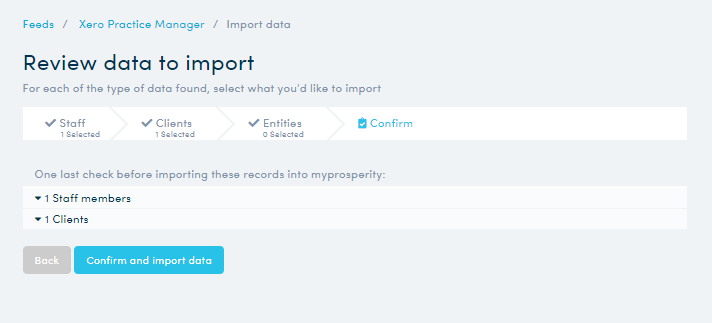 8. The system will take a couple of minutes to import the information. An email will be received once the data is ready to be viewed in the portal.





9. Once the data has been imported, in the client list you will see a New next to the clients' names who have been imported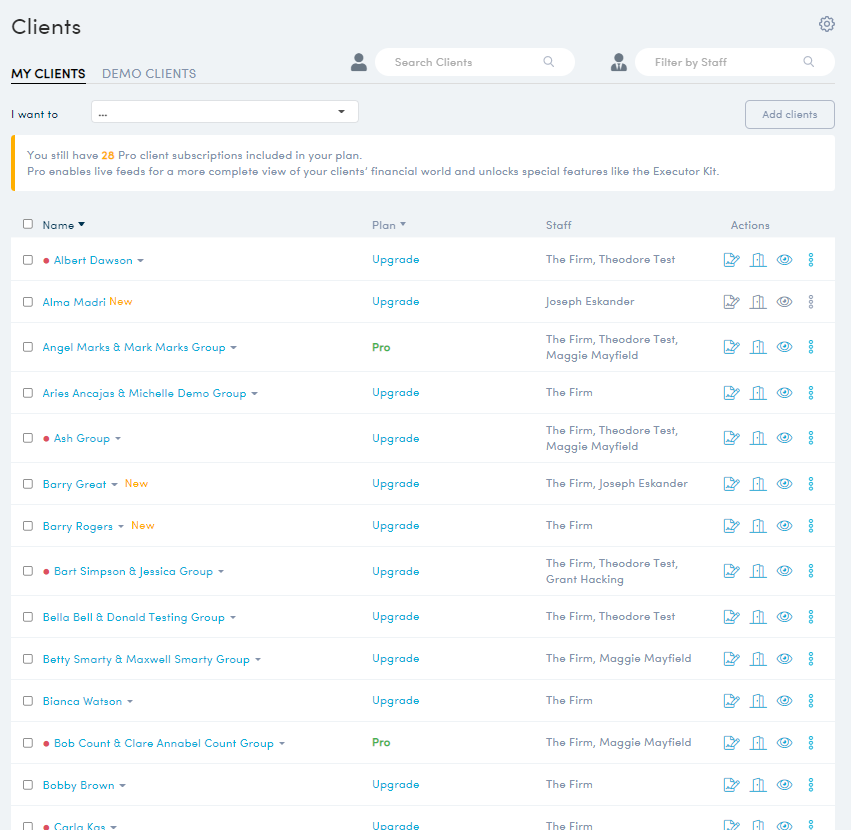 10. Click on the client's name and you will see a Linked to Xero Practice Manager in the drop down area.




11. You can then go to the client portal, and view the client details in the team section of the portal.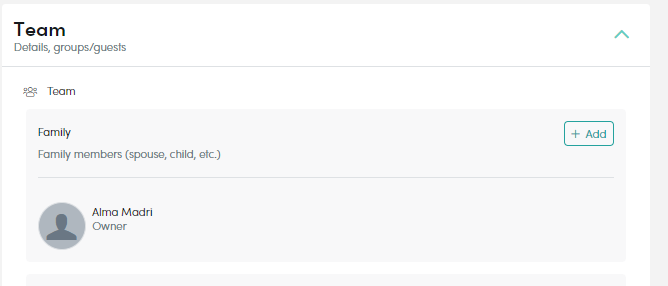 Note: If the client was not yet a client in the Partner Portal it will have been created.

Amendments to the client details can now be done in Xero and a reimport of the client will adjust the info in your partner portal.