Once your integration with FuseSign has been established, you can now send documents to clients for signing using your FuseSign system.
To send a document through your Partner Portal:
1. In your Partner Portal, navigate to Documents>eSignatures>Add Document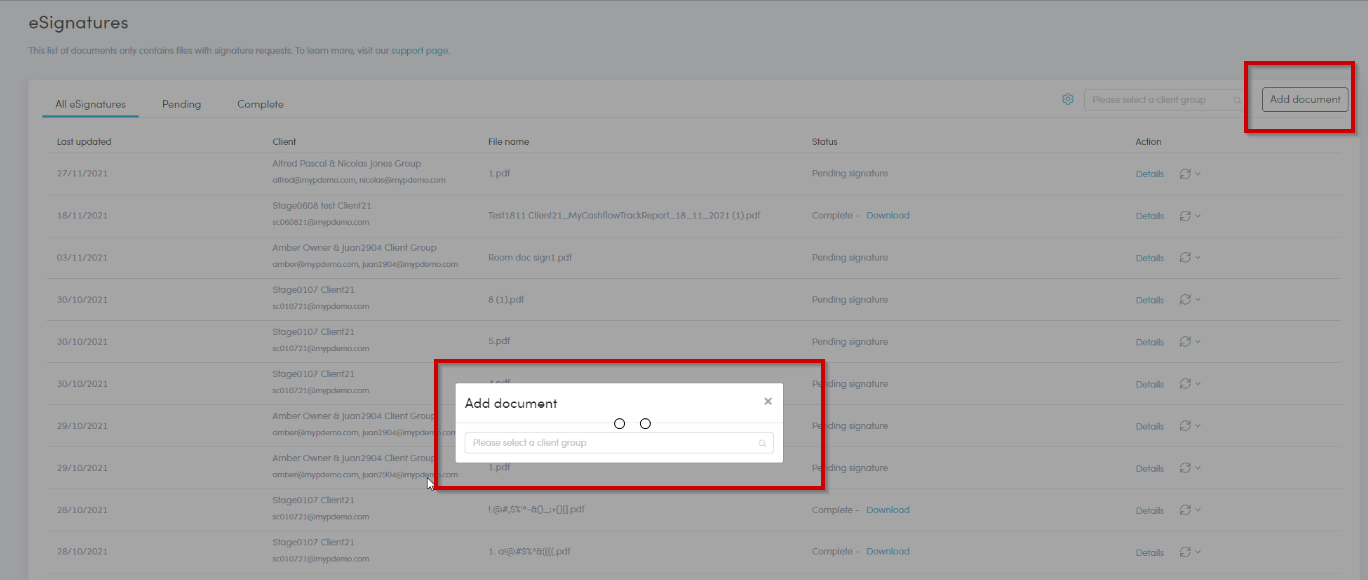 (alternatively you can navigate to client list and in the actions area click sign icon)

2. Choose client that will need to sign.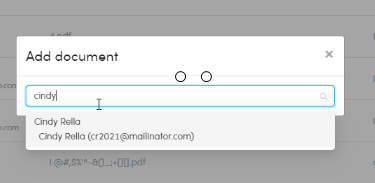 3. Once chosen, now choose type of document you are sending, upload the document and click that the file needs to be signed.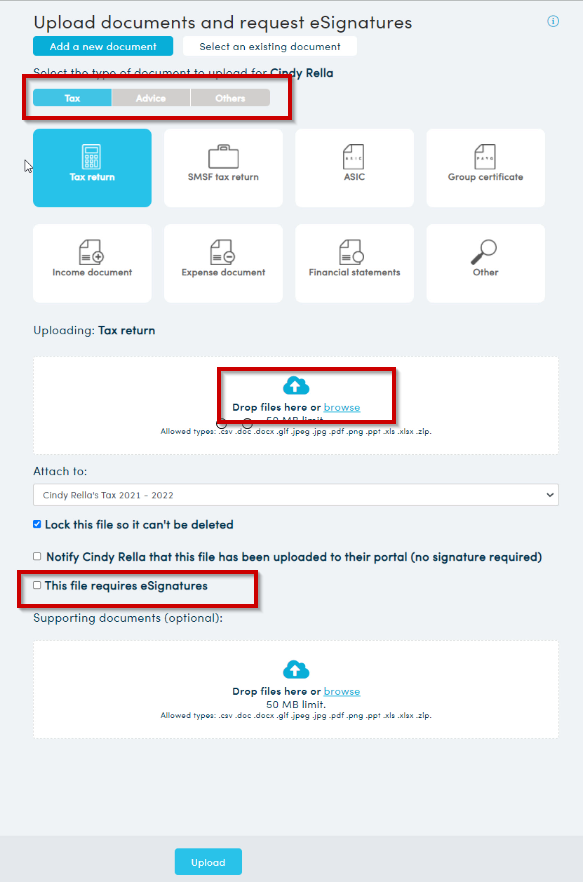 4. Once The file requires eSignature is ticked, you can choose FuseSign as the provider.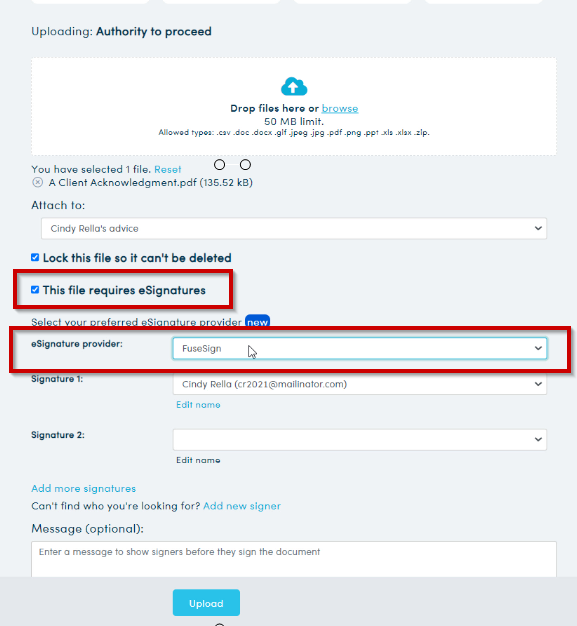 5. Click upload, then it will take you to your FuseSign platform to complete the signing requirements to send to the client.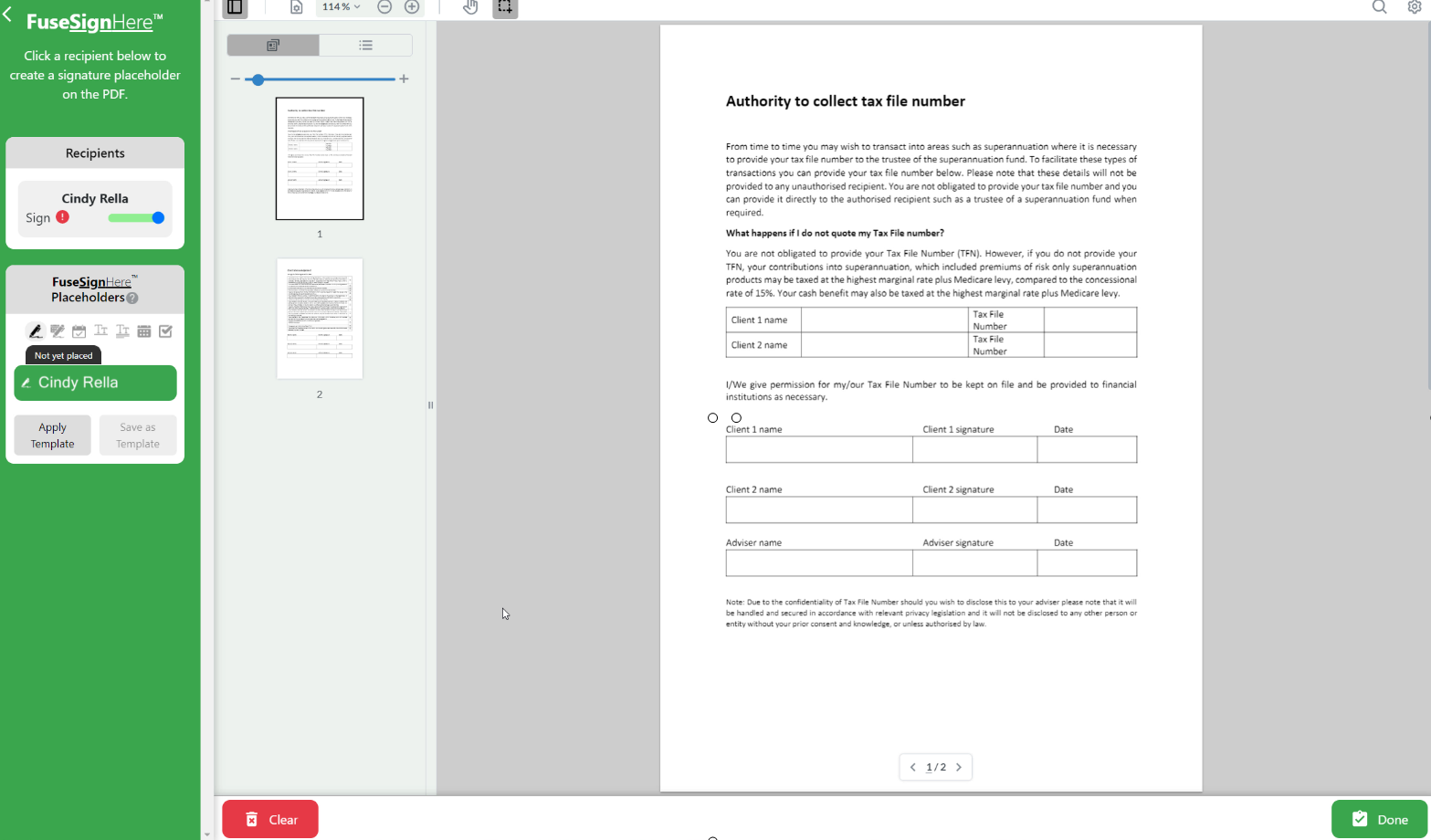 6. Once completed in FuseSign and Done is clicked and Bundle is Confirmed, you will be redirected to your Partner Portal to send.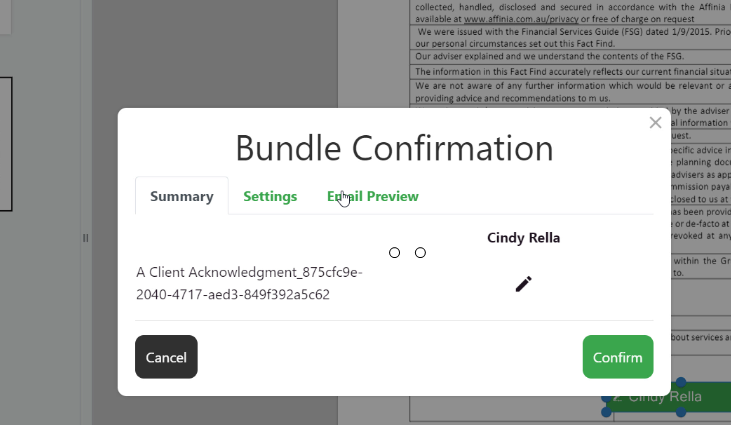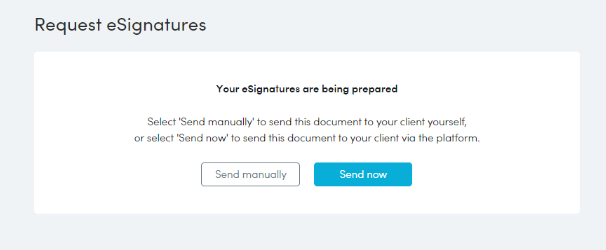 7. Once 'Send now' or 'Send manually' is selected, your client's form will sit in your Partner Portal under Pending and also in your FuseSign portal under Active.
8. Your client will receive an email (if Send Now selected) and can start the signing process. If Send Manually was selected, the client can be sent a link to the portal login, docs section and can select the file that needs signing and this will take them to the FuseSign area.