Before sending documents for digital signing using FuseSign, you must first setup the integration.
For more information, visit How do I set up my FuseSign integration?
Once the integration is configured you can use FuseSign as your signing platform.
To send a document through FuseSign via your Partner Portal:
1. Go to Documents>eSignatures >Request eSignature.
2. Select a client, and you will be taken to the eSignature area. By default, the client will be listed as recipient number 1.
You can add additional recipients by clicking '+Add recipient'.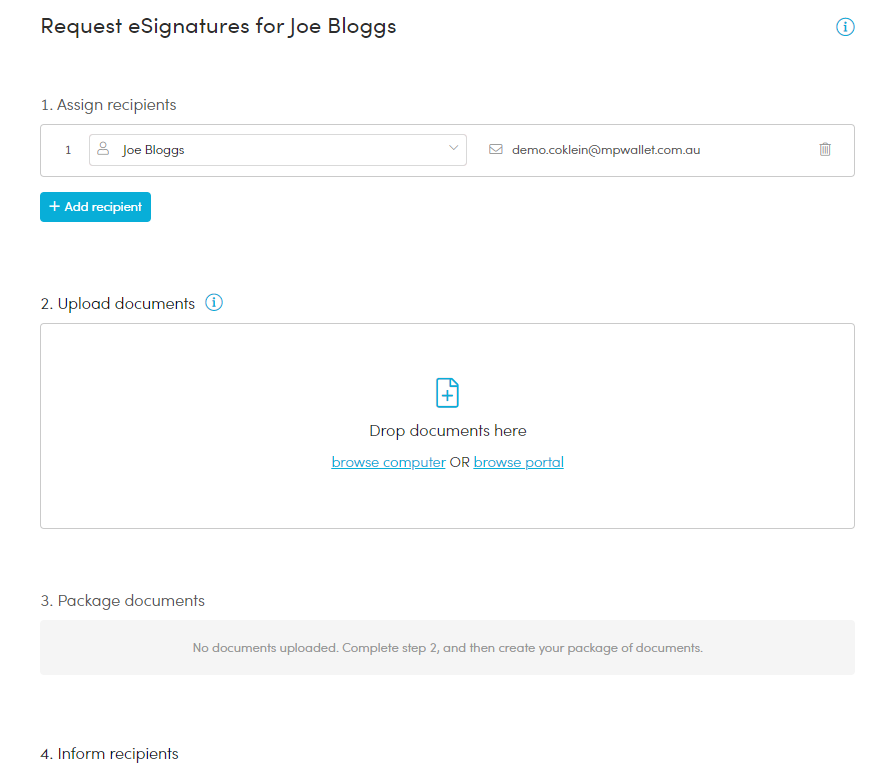 NOTE: eSignatures require full names (first and last names). If you have a client with just a first name displayed, edit the signer name by going to the 'Team' section of the client portal and ensure the client has a first and last name.



Add a new recipient: Allows you to add an external party to the document package. Add in their first and last name as well as email address. New signers will be added as guests into the client's account (with no access permissions other than to sign document).
Add a team member: Select a team member who already exists within the client portal.
Add a recipient with shared email: Allows you to send the document for signing using an email address that already exists in the portal. This is ideal for clients who share an email address.
To delete a recipient: Click the rubbish bin icon on the right hand side of their name.

4. Upload your document/s by clicking 'Browse computer', 'Browse portal' (if you are uploading a document that already exists in the portal) or drag and dropping the file/s into the upload area.
To delete a document, select the rubbish bin icon to the right of the file name.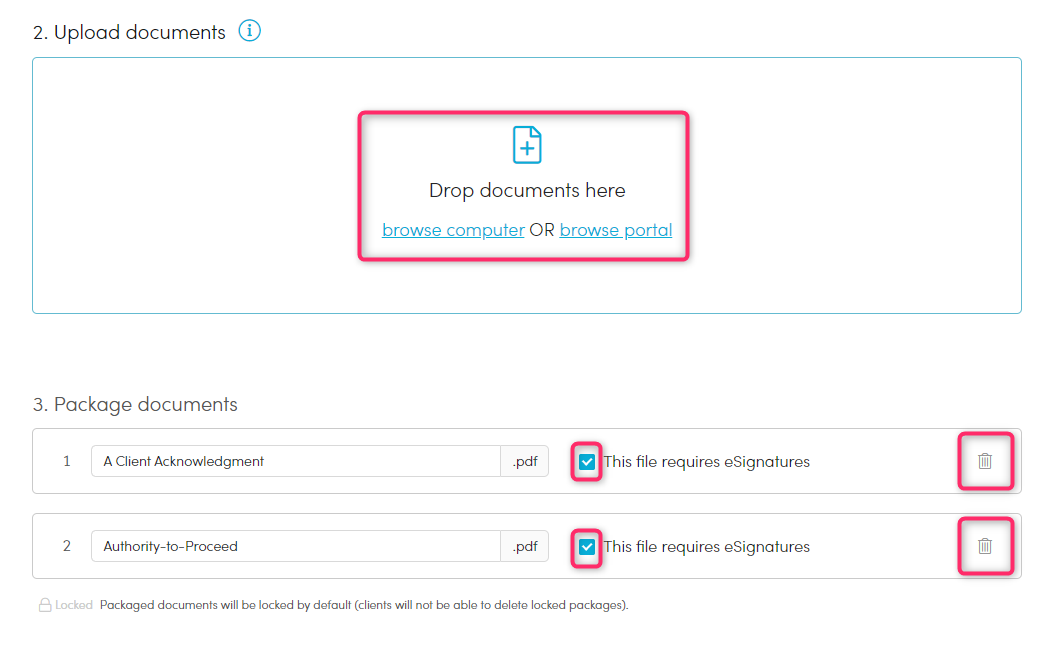 Note:
1.You must select at least ONE document for e-signing. If you do not tick at least one of the e-signature checkboxes, an error message will appear asking you to select at least one document for signing.
2. Packaged documents will be locked by default (clients will not be able to delete locked packages).



5. Rename your package/document name (if required) and add an optional message to show your recipients before they review the document.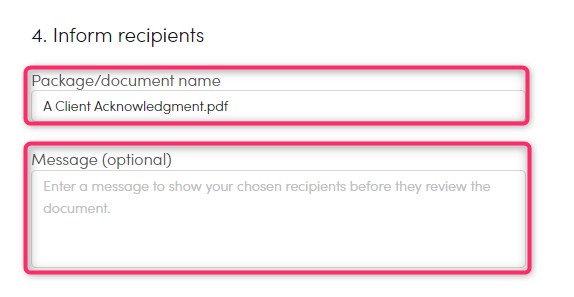 6. Select the area in which you want to file the document/s in the client's portal.
You can choose to file the document/s within a Folder, Room or Wealth item.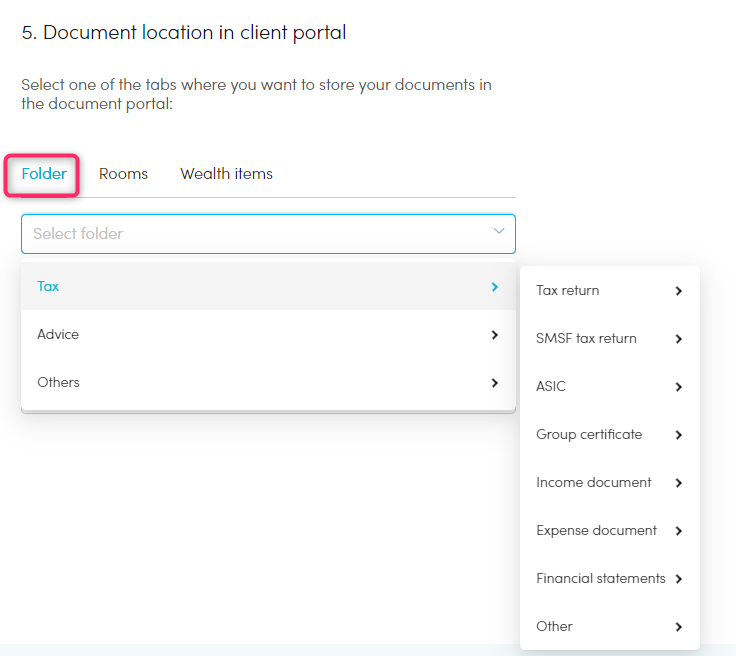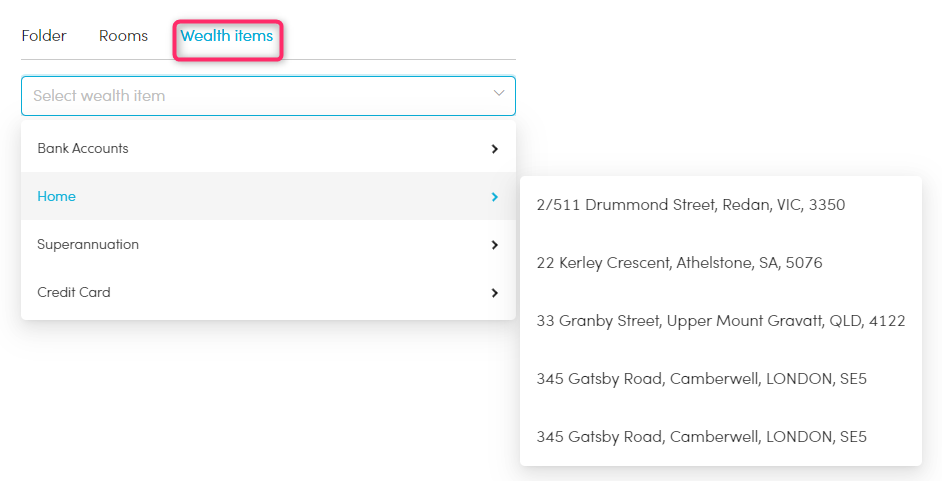 7. Click 'Show more' in Advanced options.





8. Select FuseSign from the eSignature provider dropdown list.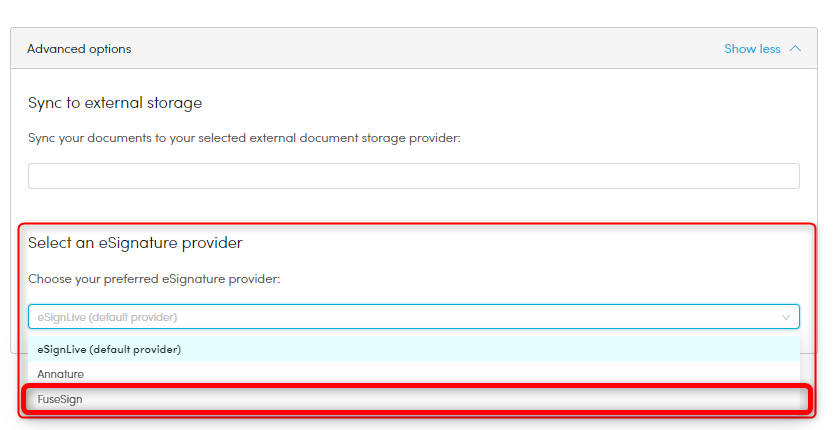 5. Click Save and Next, then it will take you to your FuseSign platform to complete the signing requirements to send to the client.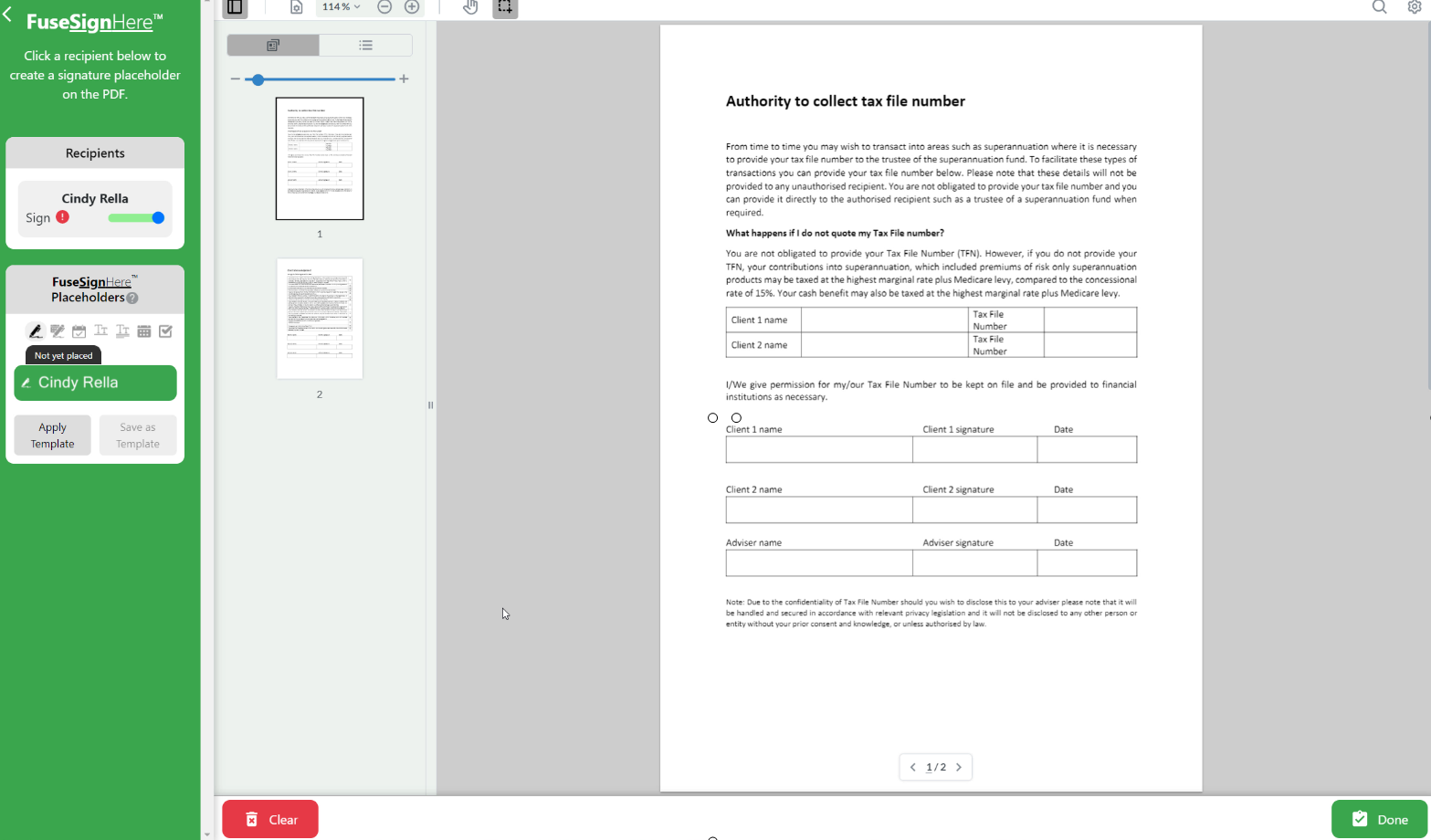 6. Once completed in FuseSign and Done is clicked and Bundle is Confirmed, you will be redirected to your Partner Portal to send.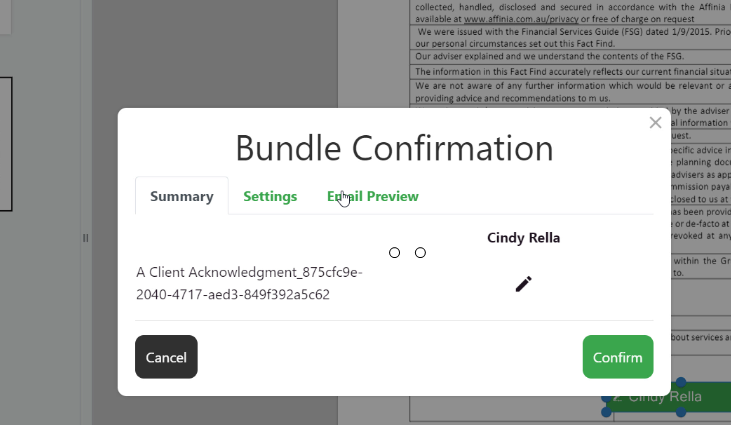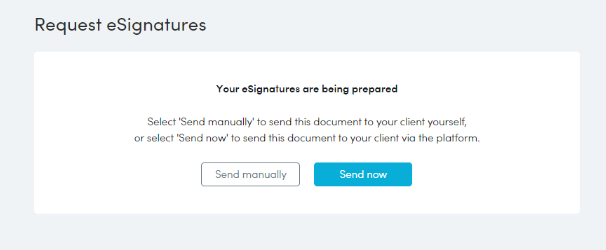 7. Once 'Send now' or 'Send manually' is selected, your client's form will sit in your Partner Portal under Pending and also in your FuseSign portal under Active.
8. Your client will receive an email (if Send Now selected) and can start the signing process. If Send Manually was selected, the client can be sent a link to the portal login, docs section and can select the file that needs signing and this will take them to the FuseSign area.