To send a document through Annature via your Partner Portal:
1. Go to Documents>eSignatures >Add document

2. Select a client, then the Upload documents and request eSignatures screen appears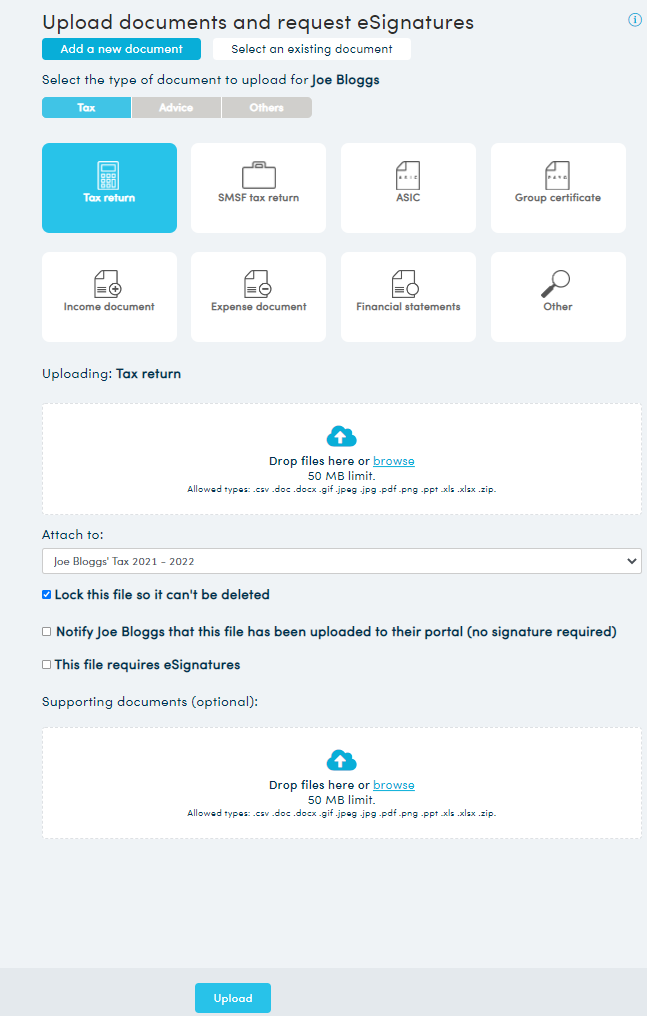 3. Choose:
a. Add a new document or Select an Existing document
b. The type of document - Tax,Advice,Others
c. The document category - Example Tax Return, ASIC ,SOA, Fact find etc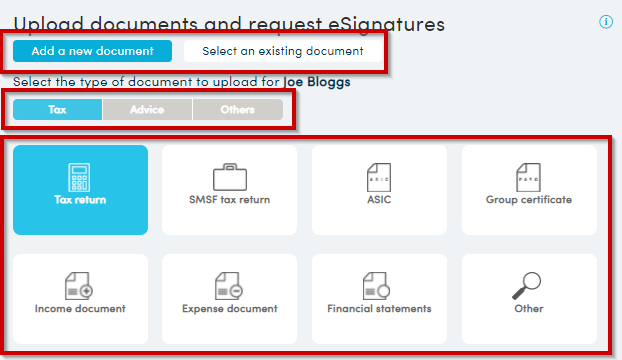 4. Upload the pdf document by drop and drag or browse your system

5. Click This File requires eSignature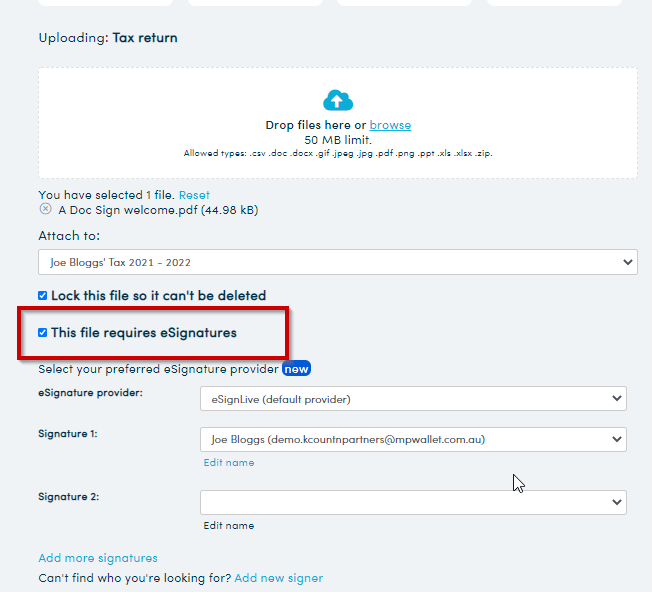 6. Choose Annature as the eSignature provider, choose the signers and upload the doc.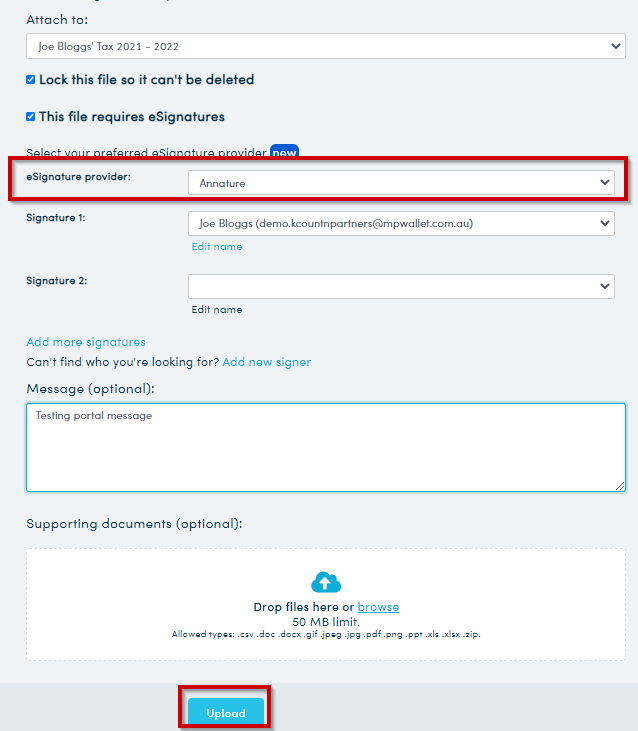 7. This will redirect you to your Annature signing portal with the doc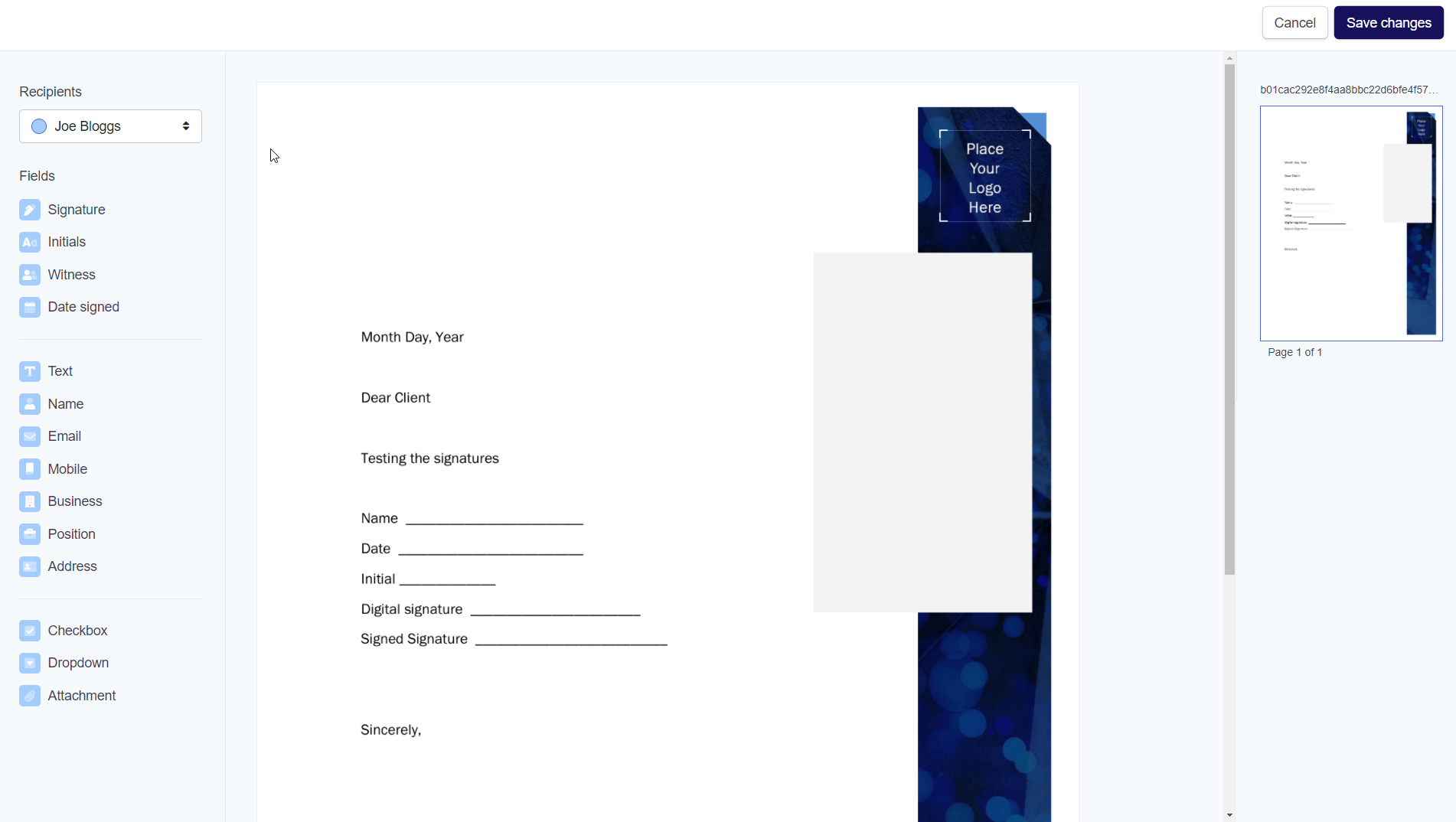 8. Once all the signature areas are added, complete and send the envelope .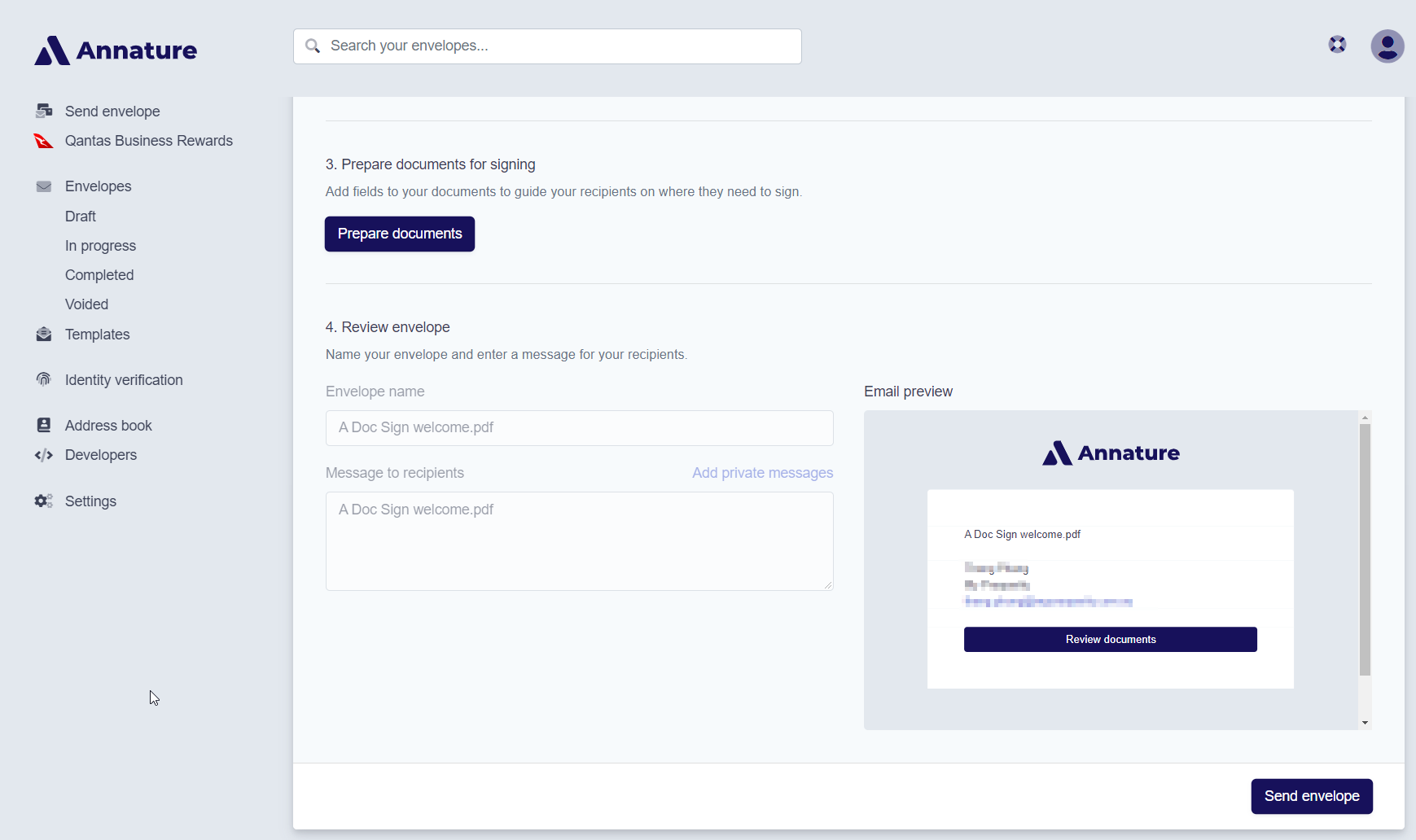 9. Once the envelope is sent you will be redirected to your portal to Send Manually or Send Now.
10. The document will sit in both your Annature program and in your documents eSignature area under pending.
Notes:
1-Reminders are sent via your partner portal with a 3 / 6 / 9 day reminder via push notifications (via app) and email reminders.
The client will also have their reminder bell in the portal. Once they go into the document, it will redirect to review and sign in Annature
2-If a client declines and enters a decline reason, the reason can only be viewed in Annature itself not in your Partner portal. The decline will be noted on the portal as Declined signature