'Email members' gives Room members the ability to communicate any updates within a Room via email. There are now 3 simple ways to send emails to members of a Room in your portal, take a look:
1. Navigate to Rooms>Find desired room> Open room.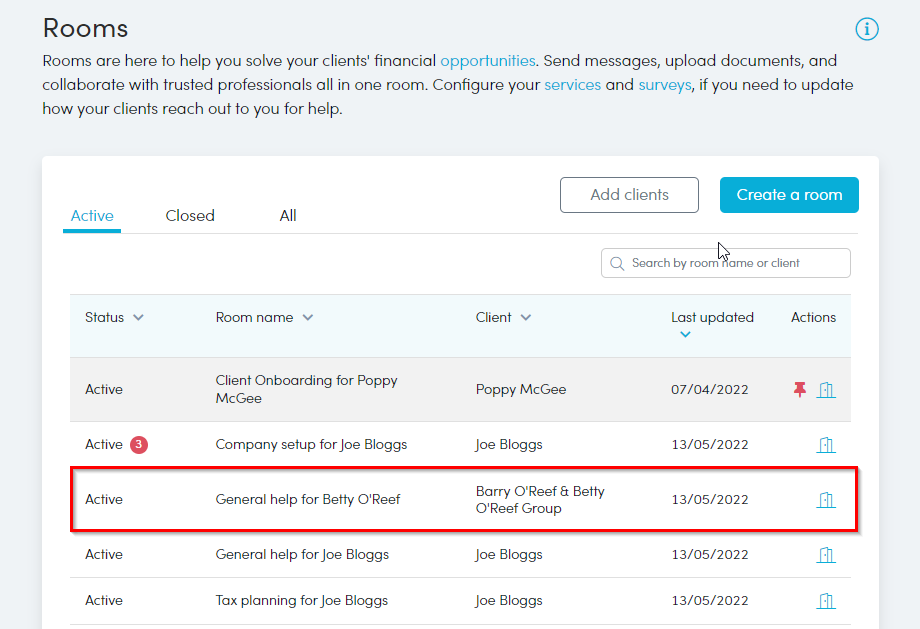 2. Complete adding information into a room through the chat, document and task areas. Once you have completed and want to notify one or all room members of the updated information, simply click 'Email Members'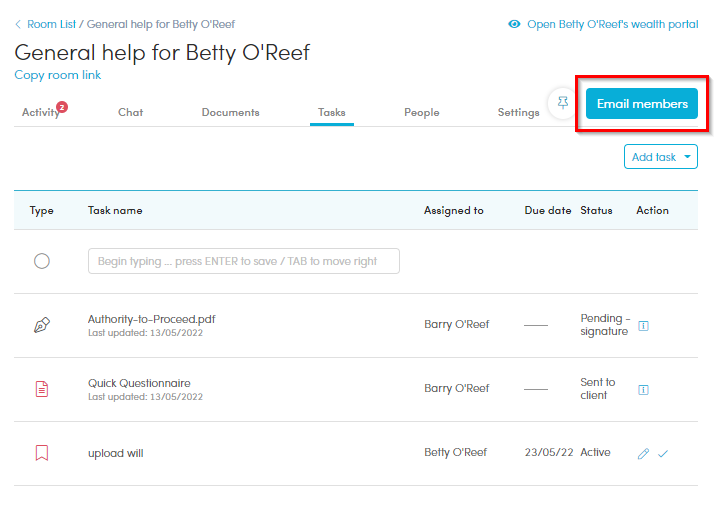 3. A pop-up box will open. You can choose how you wish to send the email and to whom the email is sent.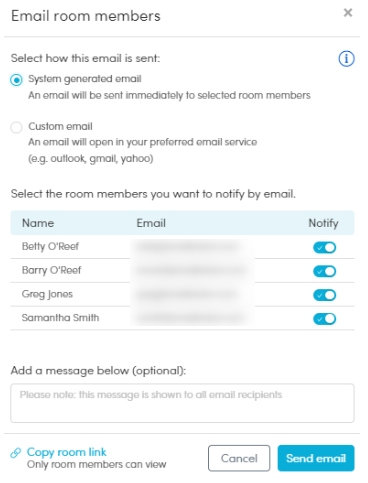 System Generated email: You can add/remove recipients as well as adding an optional message in the text box below. By clicking 'Send email' an email will be sent from the portal immediately to selected room members.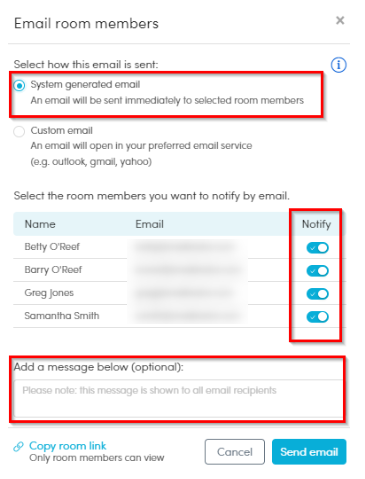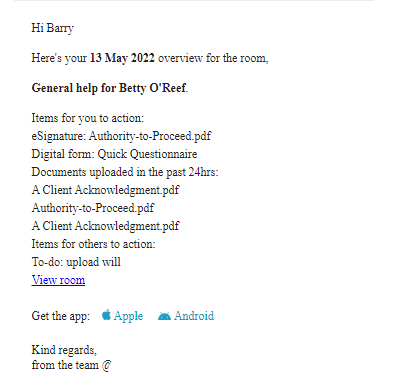 Custom email: By selecting 'Custom email' an email will open in your preferred email service (Outlook, Gmail, Yahoo). You can add/remove recipients prior to Clicking 'Send email'.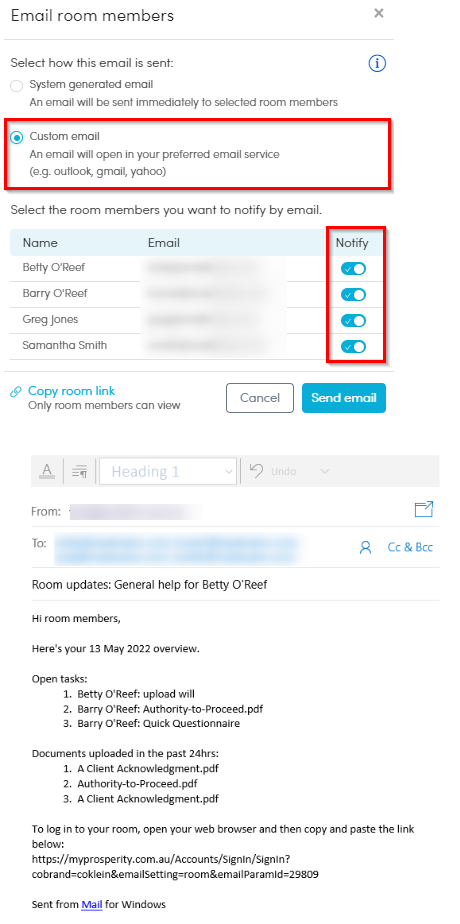 Copy Link: If you wish to copy and paste the Room link within your own email, or external program, select 'Copy link' and it will be copied to your clipboard.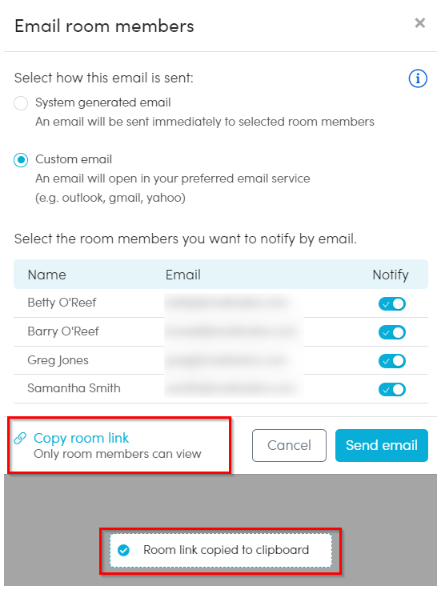 Related articles
How do I work inside the Rooms feature?
Notices and Alerts in Rooms- Who gets notified and How?