If you have had a change of logo within your firm, updating your new logo in your portal is easy.
1. In your partner portal, navigate to Admin settings>Firm details.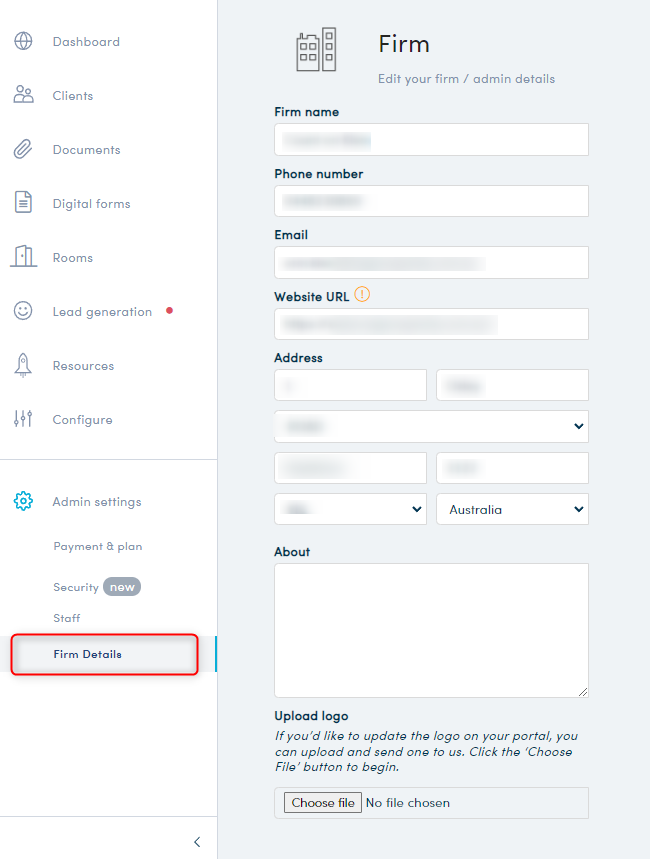 2. Underneath Firm details, select 'Choose file' and select your logo.

Note: Your logo should be a png or jpg file. The larger the image size, the clearer it will be.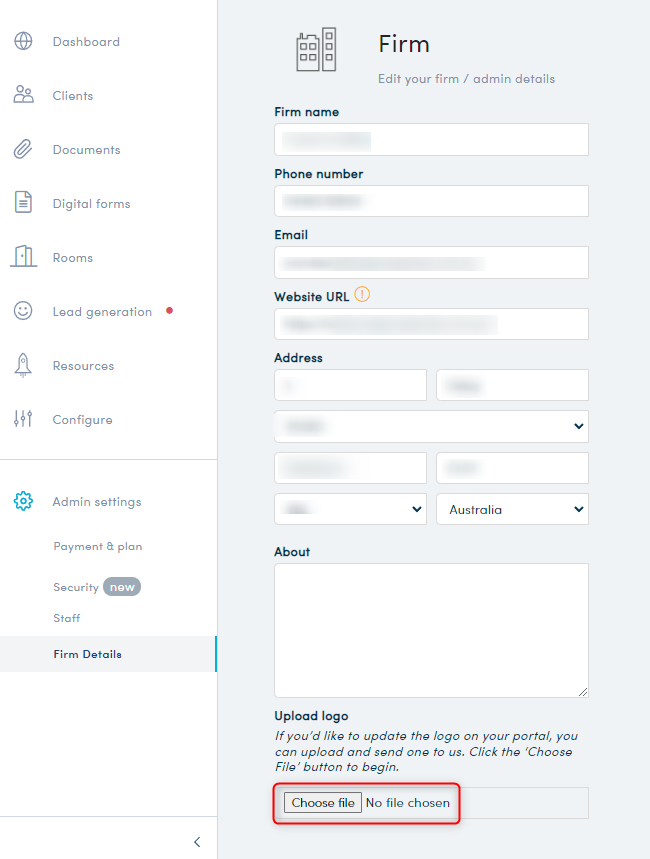 3. Once the logo has been uploaded, click 'Save'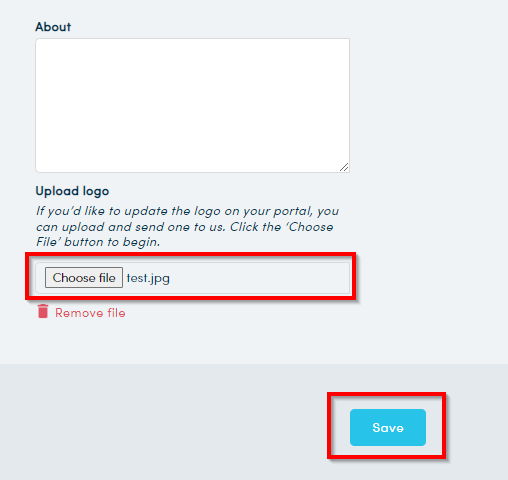 A confirmation message will appear.






4. Once actioned, you will receive an email from our support team and your new logo should reflect on the portal within 24 - 48 hours.



See also
What is a cobrand token?
How do I enable Multi-factor Authentication (MFA) for my firm?