Rooms are here to help you solve your clients' financial opportunities. Send messages, upload documents, and collaborate with trusted professionals all in one secure area.
To assist in understanding Rooms notifications - What type of action, if an email and push notification gets sent and who receives these notifications are all listed in the chart below.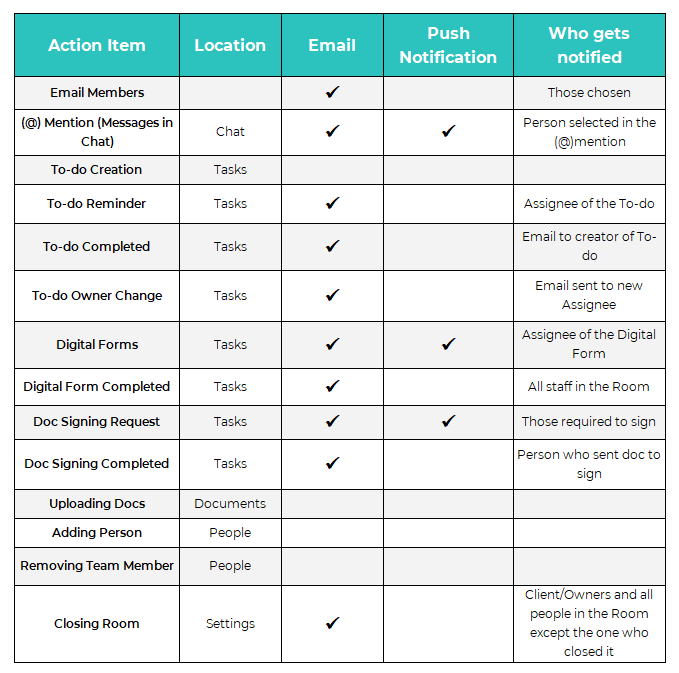 Related articles
How do I work inside the Room feature?
What is the 'Email members' button within Rooms?