If you have sent a document to your client for signing and no longer require the signature or you sent it in error, you can quickly and easily delete the document by following these steps:

To delete a document sent for signing:
1. From the Dashboard, navigate to Documents>eSignatures.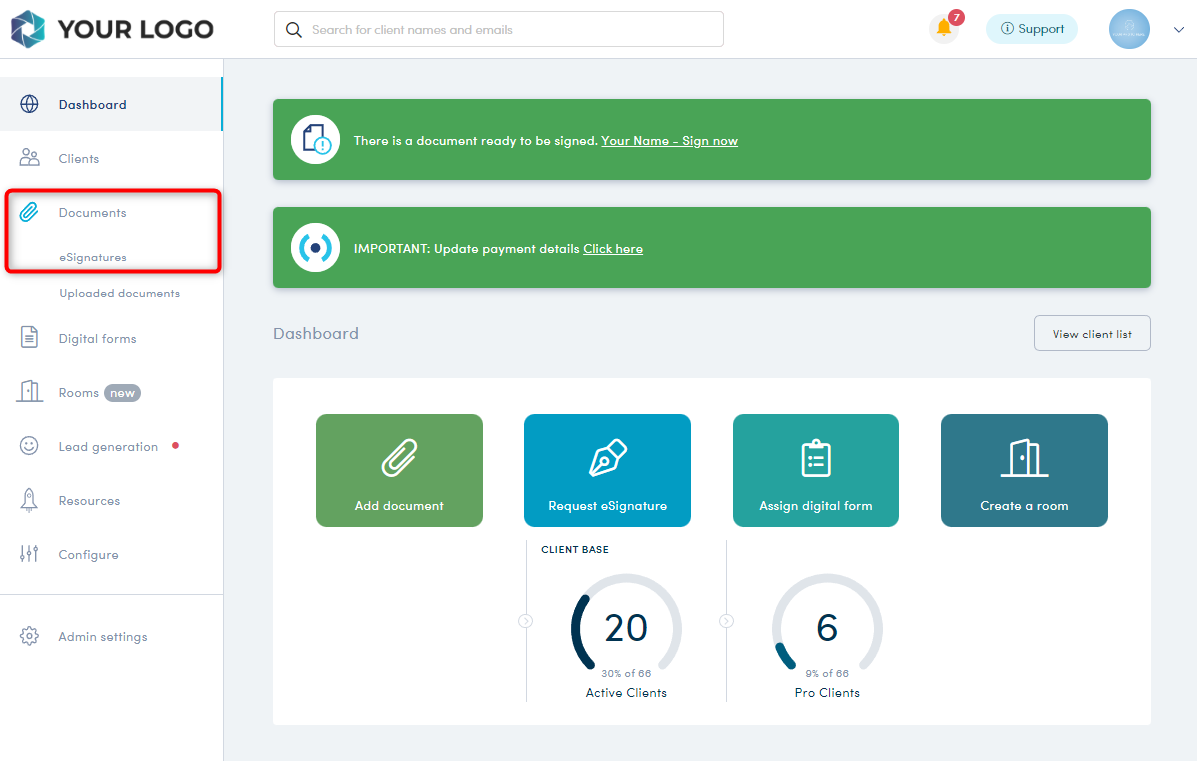 2. Locate the document you wish to delete within the 'Pending' area. Click on the 'Actions' button under the Action column.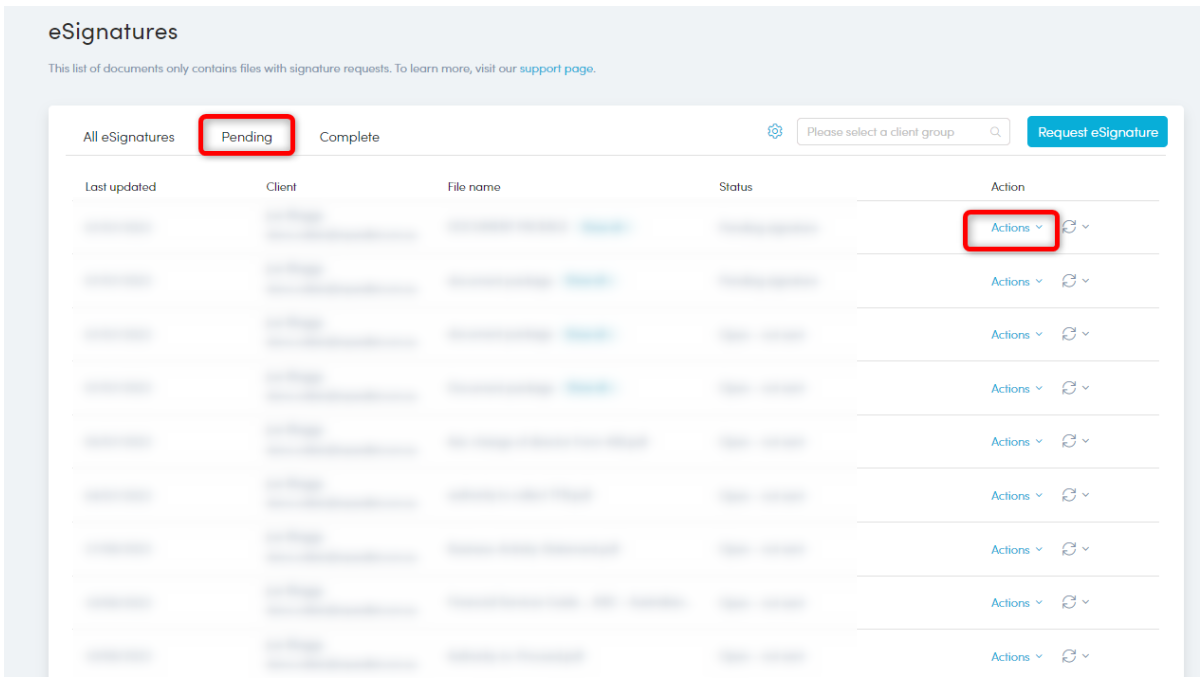 3. A pop-up box will appear, giving you a list of actions. Click 'Delete'.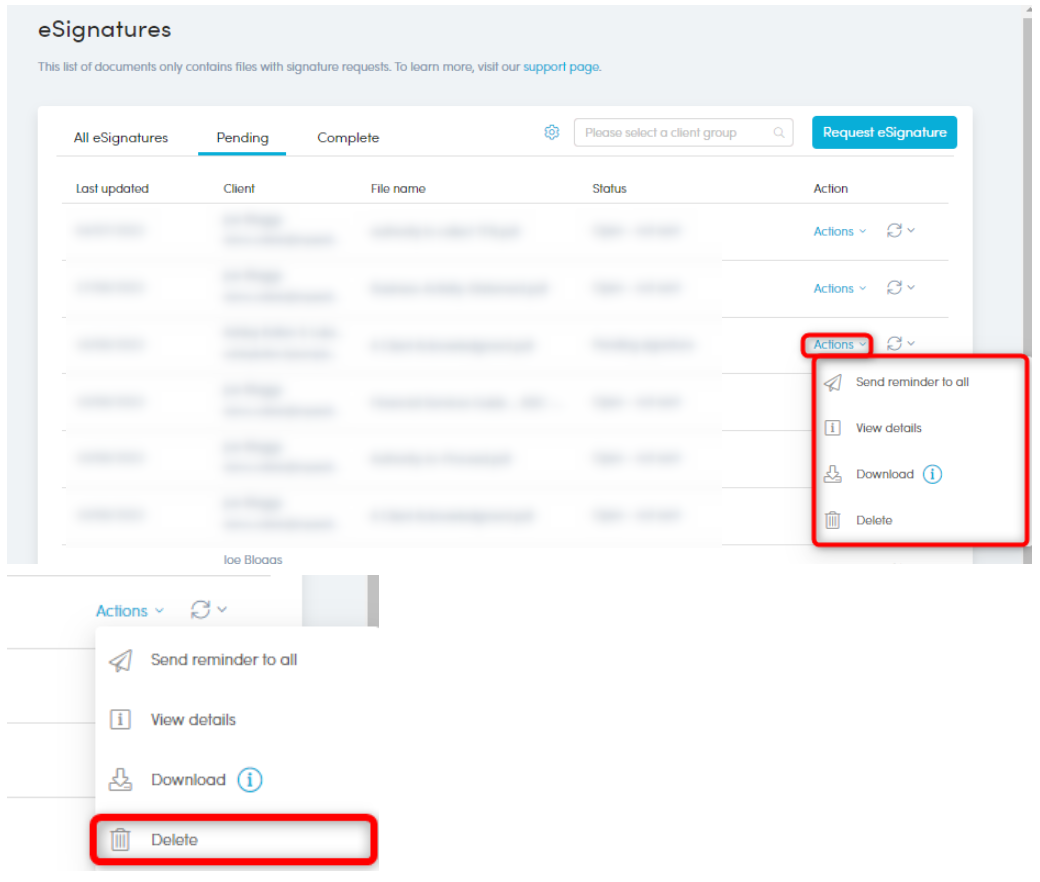 4. A message will appear asking you to confirm if you wish to delete the document. Click 'OK' to proceed.





5. You will be taken back to the e-signature list and a message will appear confirming the document has been deleted.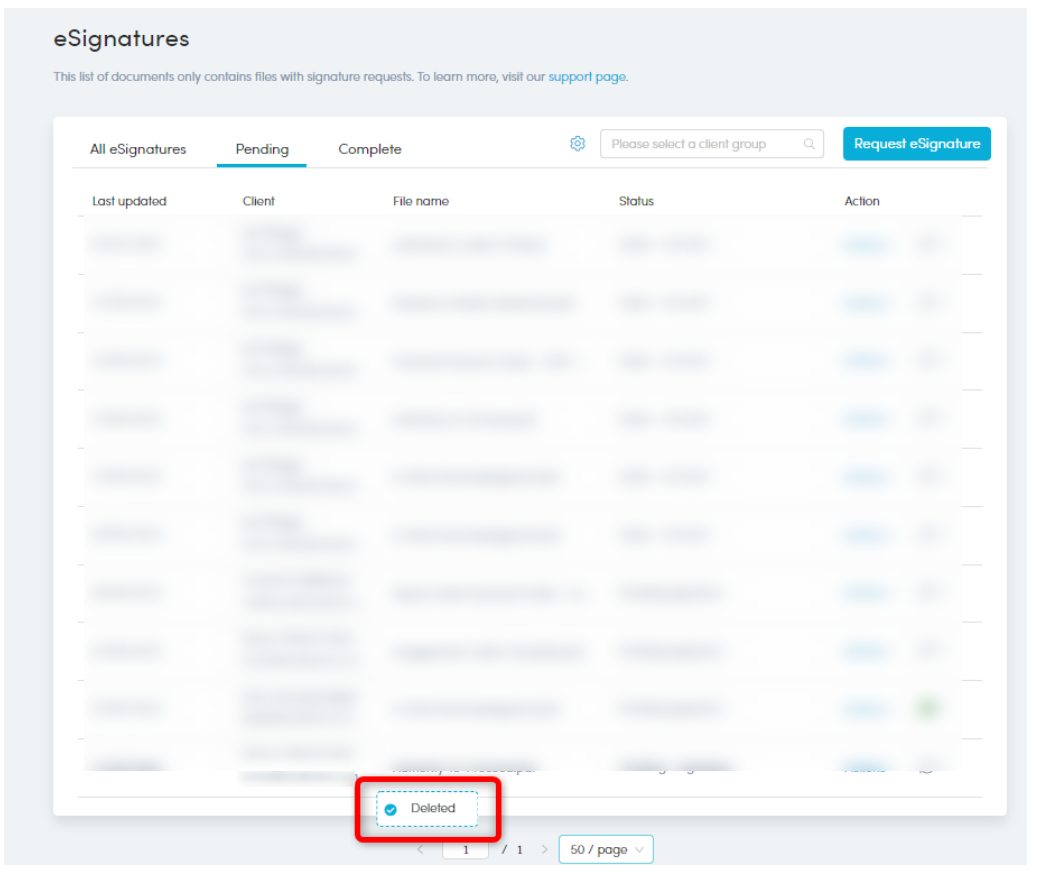 Related articles
How do I upload a document/s for digital signing?
Where can I get a list of all outstanding signatures for digital documents sent for signing?